Krista Mölder (°1972, EE) is an Estonian artist living and working in Tallinn. Her work deals with the personal experience of space, placing her photographs and sculptures in constructed site-specific installations.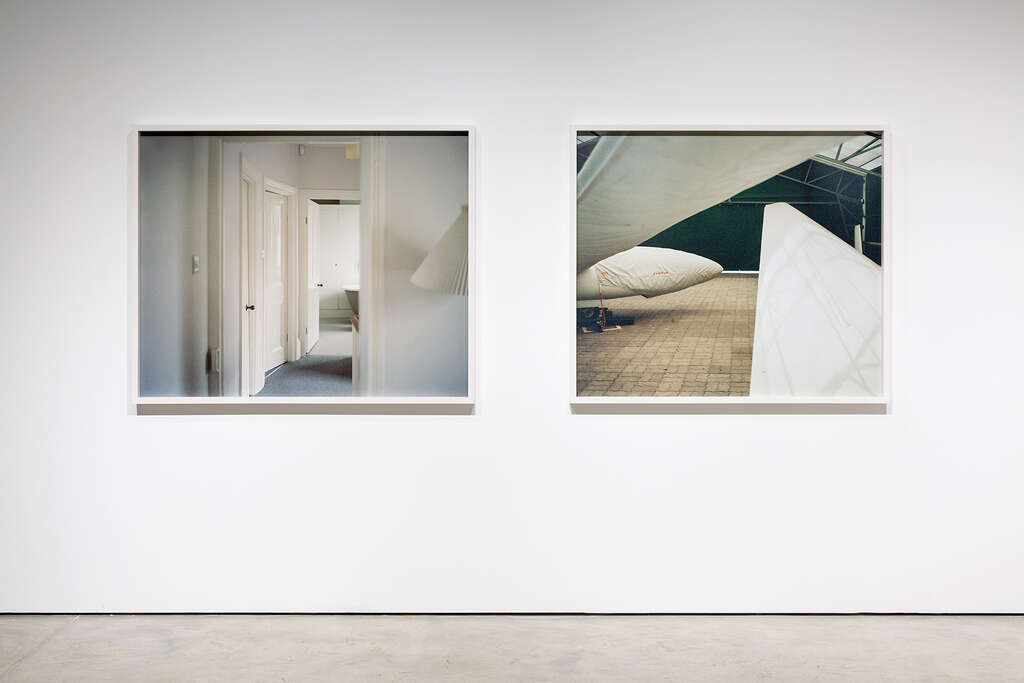 Krista Mölder's work process is strongly influenced by her background as a geographer, which has led her to develop an interest in universalised space and how it is influenced by natural and cultural phenomena. She works with photography and opposes the captured moment by activating them spatially. Mölder addresses the specificity of the built environment by working with and in time and space. Natural phenomena that change our perception, such as light and time, are an inherent part of her research, photographic work and installations. In addition, she questions the photographic frame by superimposing her photos on top of each other and thus creating continuous spaces. In this way, her work questions the viewer's point of view and indirectly investigates the relationship between humans and their environment.
Krista Mölder graduated from the Department of Geography at the University of Tartu, Department of Photography at the Art Academy in Tartu in 2001, obtained an MA degree in Photography at the University of Westminster in London in 2004 and another MA at the Photography Department of the Estonian Art Academy in 2006. Krista Mölder was a nominee for the Köler Prize in 2016. Since 2003 she has been a teacher at the Estonian Academy of Art.
Krista Mölder has been participating in exhibitions since the 2000s. Her most notable solo exhibitions in recent years were "Being Present", together with Neeme Külm, at the Tallinn Art Hall Gallery (EE) in 2012, "Non-spaces" at the Temnikova and Kasela Gallery (EE) in 2013, "You/Blue" together with composer Helena Tulve, at the Hobusepea Gallery in 2015, "Between the Archive and Architecture" (curated by Kati Ilves) at the Kumu Art Museum (EE) in 2016, an exhibition at the exhibition of nominees for the Köler Prize at the Contemporary Art Museum of Estonia in 2016 and "Getting Lost" in 2017 at the Kanzan Gallery, Tokyo (curated by Mikiko Kikuta). In 2011, Mölder was invited by EU Japan Fest to participate in the project "European Eyes on Japan. Japan Today. Vol. 13".