Wanneer een gehaast publiek wordt geconfronteerd met een werk van Boris Thiébaut (België, 1981), zou het op basis van een eerste indruk dit beeld ten onrechte kunnen categoriseren als graffitikunst.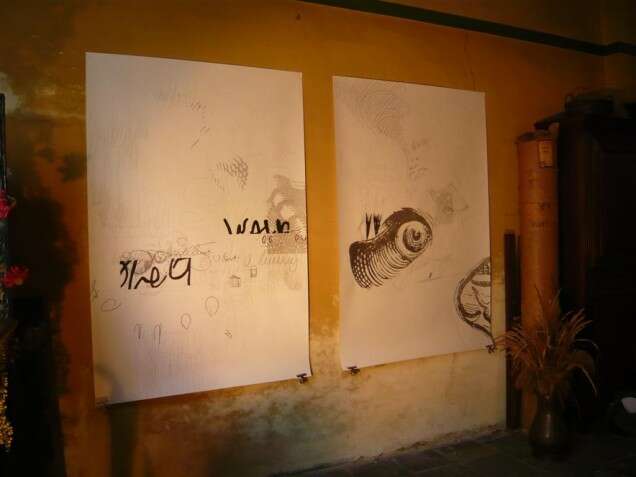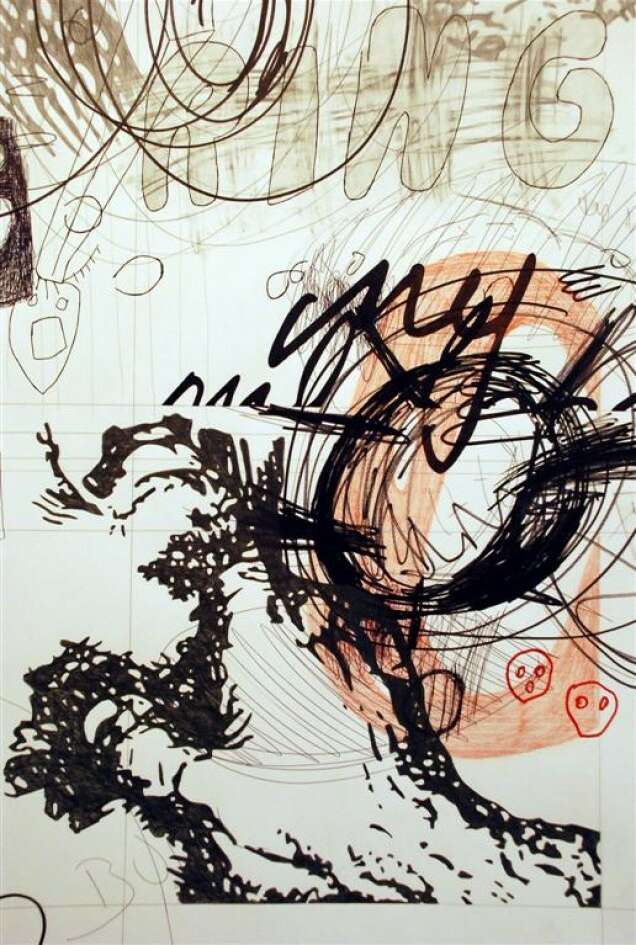 Thiébauts werk is meerlagig. Zijn artistieke praktijk omvat een studie van verschillende soorten grafische voorstellingen, of dit nu woorden, afkortingen, tekeningen, logo's, pictogrammen of zelfs gravures zijn. Zijn discours concentreert zich op de relaties tussen de vorm en de inhoud van een woord; de spanning tussen de betekenaar (signifié) en de betekende (signifiant). Het grafische werk van Thiébaut lijkt dus listig simplistisch, maar is in feite erg complex. Talrijke linguïstische theorieën en concepten worden in tekeningen vertaald, zonder de minste pretentie, en zonder te worden gereduceerd tot louter illustratie.

Boris Thiébaut studeerde af aan ERG, Brussel (2006) en aan de Academie voor Schone Kunsten, Bergen (2004). Zijn recente shows zijn onder meer: Drawings Expanded, Locuslux Gallery, Brussel; Palazzo Existencia-Le spleen de Gand, Komijnstraat, Gent; Zonder titel, SecondRoom, Brussel. Zijn werk wordt vertegenwoordigd door Galleria Maze, Turijn, Italië.