Mark Leckey
Lending Enchantment to Vulgar Materials
Lending Enchantment to Vulgar Materials is British artist Mark Leckey's largest exhibition to date. The title comes from a letter by Guillaume Apollinaire, in which he claims that what he and filmmaker Georges Méliès do is 'lend enchantment to vulgar materials'; Leckey identifies a similar impulse at the heart of his practice. And that is precisely what the exhibition highlights by bringing together new and older pieces in each of the media the artist has worked in. Spread across two floors of WIELS as well as the auditorium, the exhibition features nearly all of the artist's videos, including Fiorucci Made Me Hardcore, the iconic 1999 video of dance hall youth culture that first brought the artist to fame, and other videos that have been rarely shown, alongside key sculptural works from the last decade, providing a long overdue survey of Leckey's remarkable oeuvre.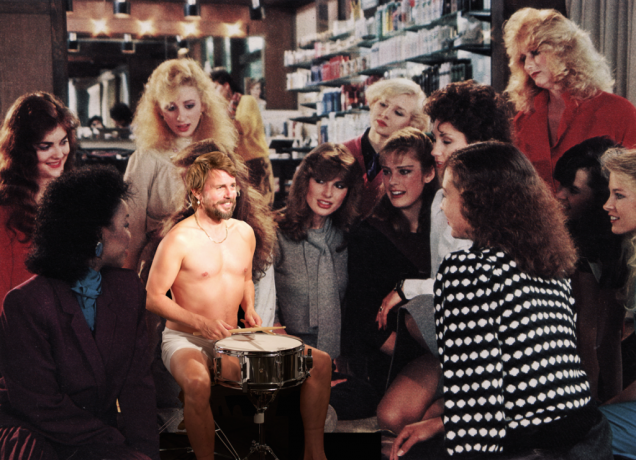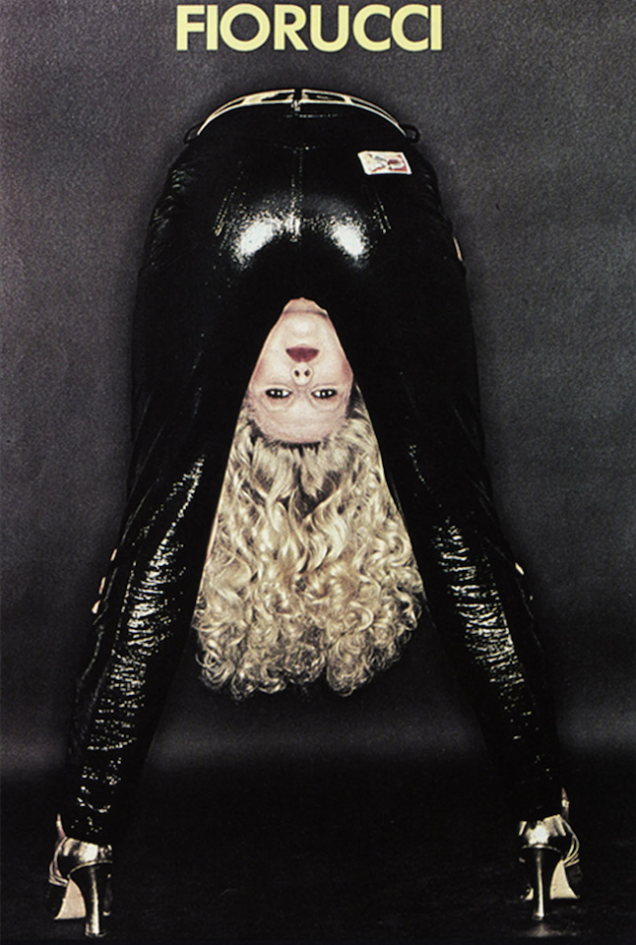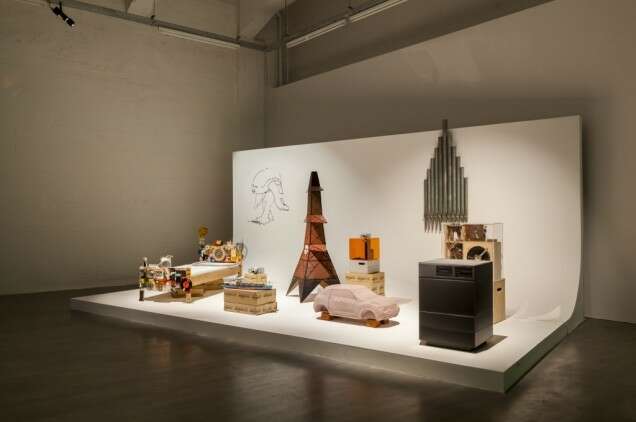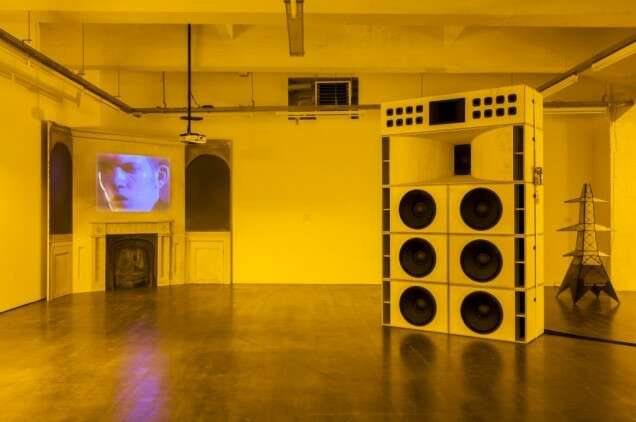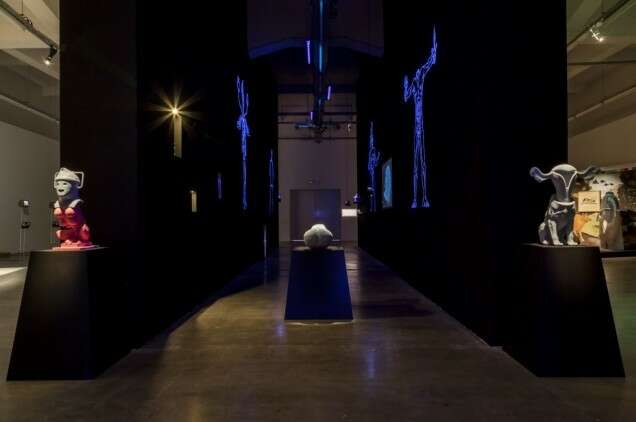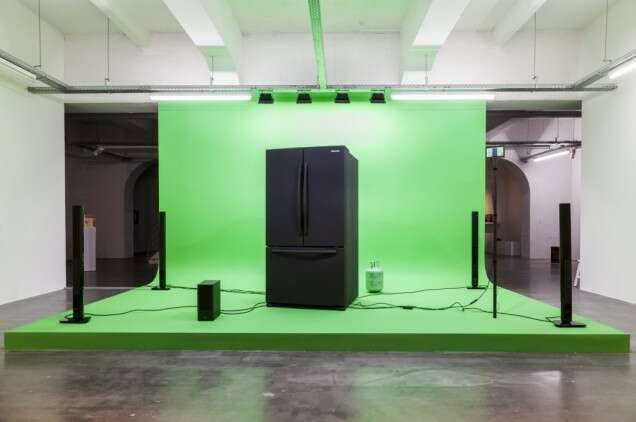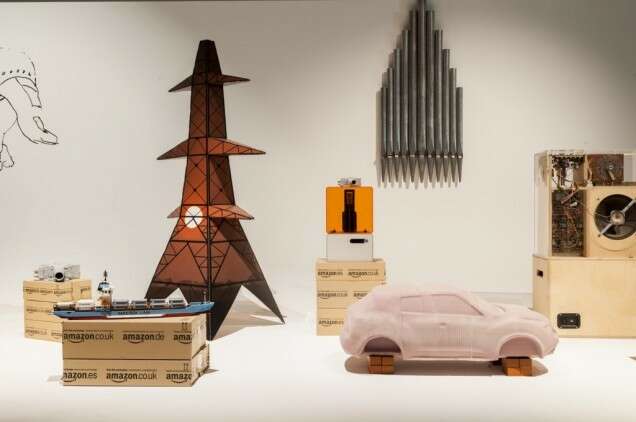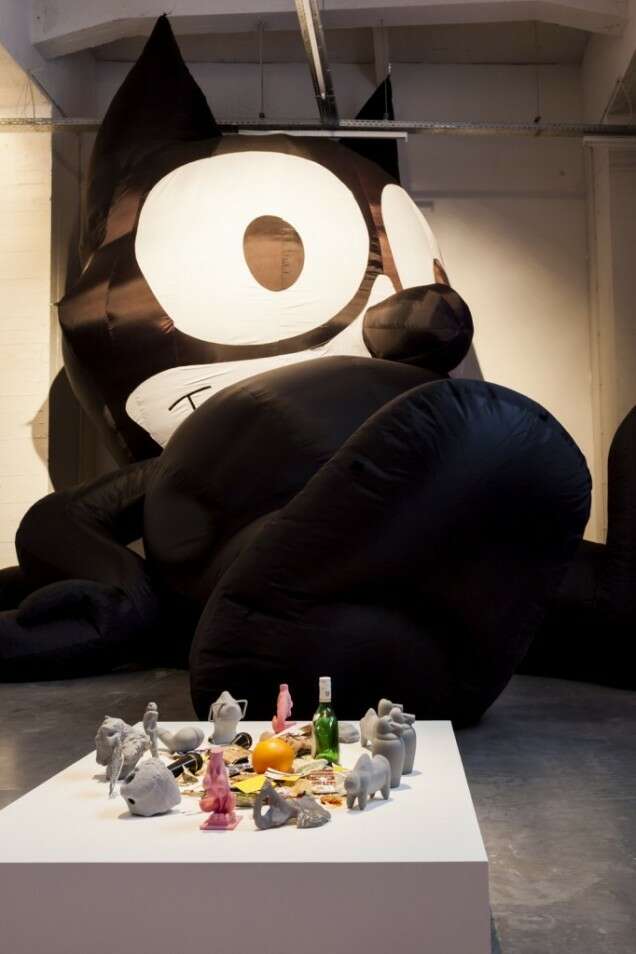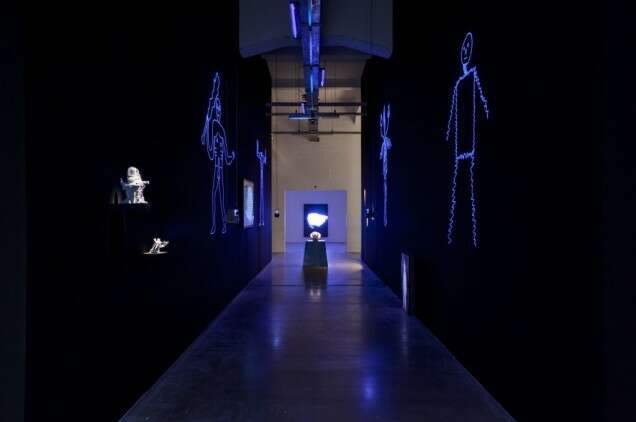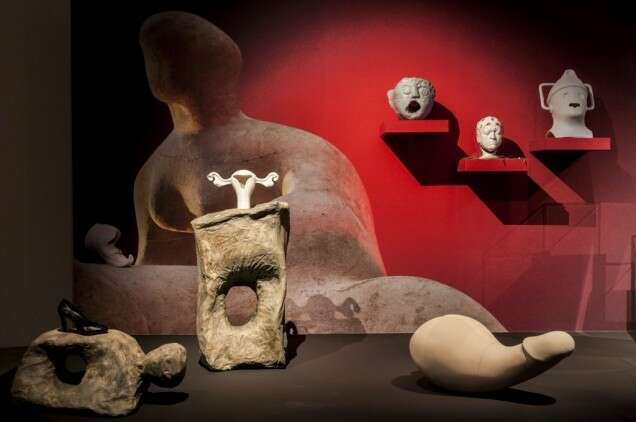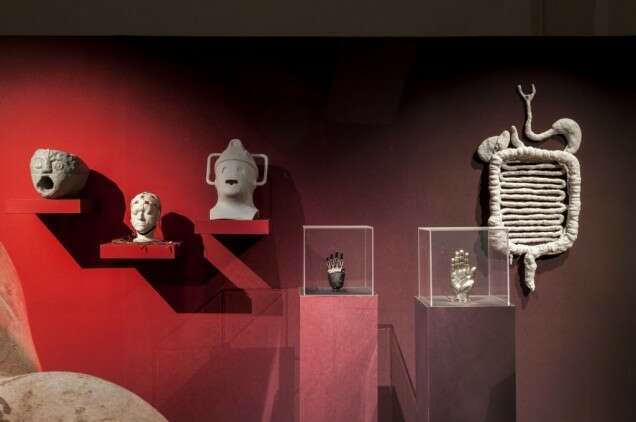 In addition to these works that look back and reveal how deeply influential the artist has been to a younger generation of artists, Lending Enchantment to Vulgar Materials includes a major new installation occupying the entire first floor of WIELS that acts an exhibition within the exhibition. Entitled UniAddDumThs, the installation is a life-sized copy of The Universal Addressability of Dumb Things, a traveling exhibition Leckey curated in 2013. When asked to think about including (which is to say, redoing) Universal Addressability as part of his large-scale survey exhibition at WIELS, the artist provocatively proposed, instead, to construct a physical copy or 'dupe', as he likes to call it, of the whole exhibition. The result is UniAddDumThs, comprised of various 3D printed copies, 2D cardboard cut-outs, photographic reproductions, and other forms of replicas of the original objects in Universal Addressability, returning the 'real' borrowed artworks to their previous status as digital information. This project, like Leckey's larger oeuvre, testifies to the artist's fascination with things both material and immaterial, precious and 'vulgar', and his exploration with how these relate to and even construct our desires, fantasies, identities and memories.
Curated by Elena Filipovic
Mark Leckey: Lending Enchantment to Vulgar Materials is organised by WIELS and made in collaboration with the Museo d'Arte Contemporanea Donnaregina-Madre, Naples and Kunsthalle Basel. The Museo Madre will stage a seminar in connection with the project (winter 2014-15) and UniAddDumThswill travel to Kunsthalle Basel (March 5-May 31, 2015).
About the artist
Mark Leckey was born in 1964 in Birkenhead, England, and currently lives and works in London. The 2008 Turner Prize winning artist studied at Newcastle Polytechnic, is a reader in fine art at Goldsmiths, London, and served as professor of film studies at the Städelschule Frankfurt am Main from 2005 to 2009.
Publication
Accompanying the exhibition is Mark Leckey – On Pleasure Bent, the first comprehensive monograph on the British artist's work, edited by Patrizia Dander and Elena Filipovic. All the artist's scripts to date appear together for the first time in this lavishly illustrated volume, which features several newly commissioned essays, as well as an interview with the artist. Designed by Sara de Bondt, it is co-published by WIELS; Haus der Kunst, Munich; and Museo Madre, Naples with Verlag der Buchhandlung Walther König, Cologne.