Klara Lidén's solo exhibition at WIELS is her first institutional presentation in Belgium. It comprises new and existing works in a range of media, with an emphasis on video and installation. Occupying the first floor gallery spaces, the exhibition is structured to create a variety of tempos, drawing the visitor slowly into Lidén's intense interior world.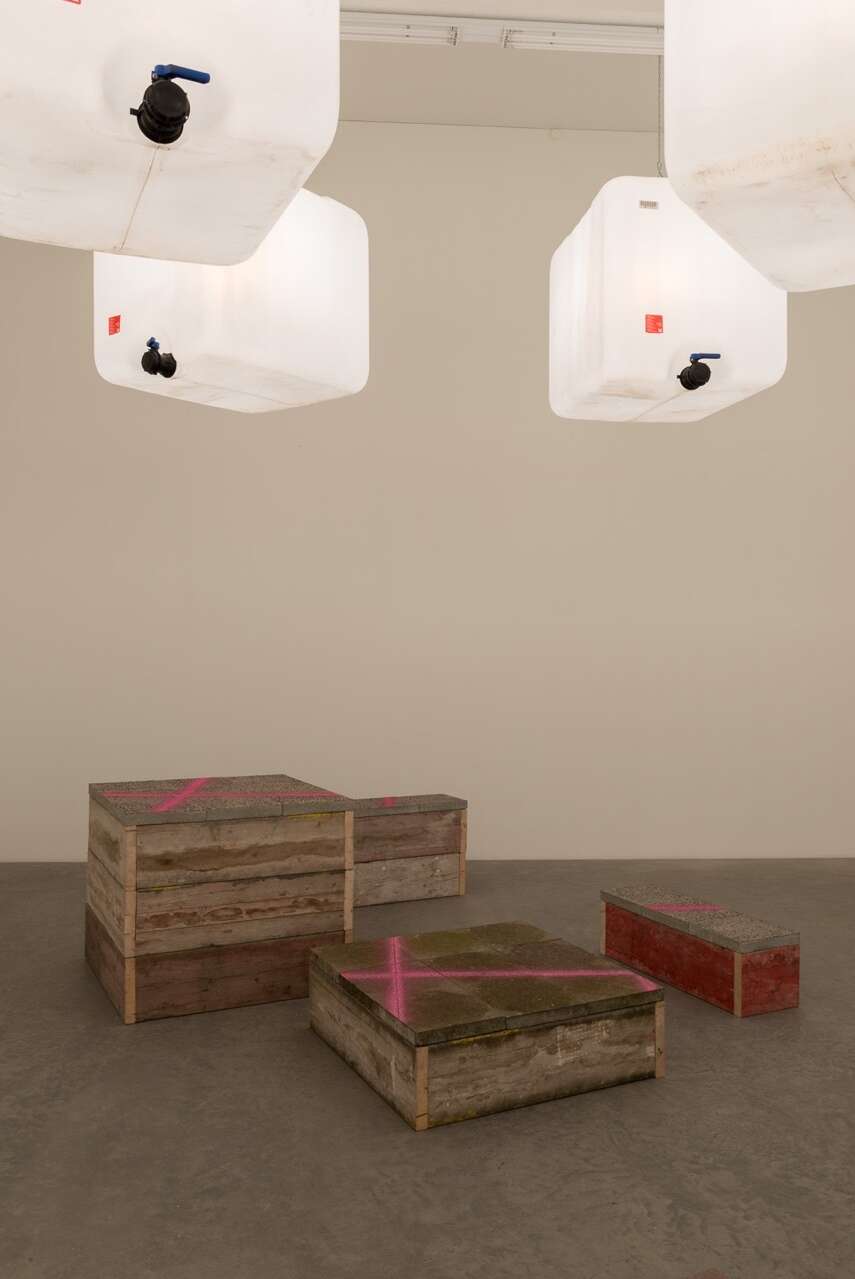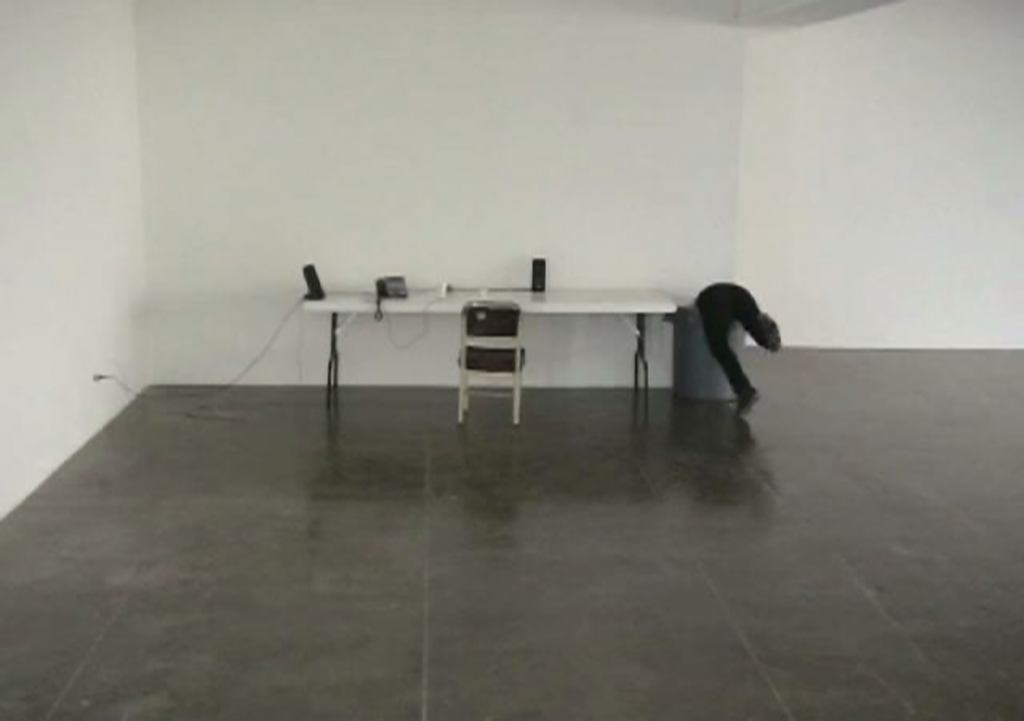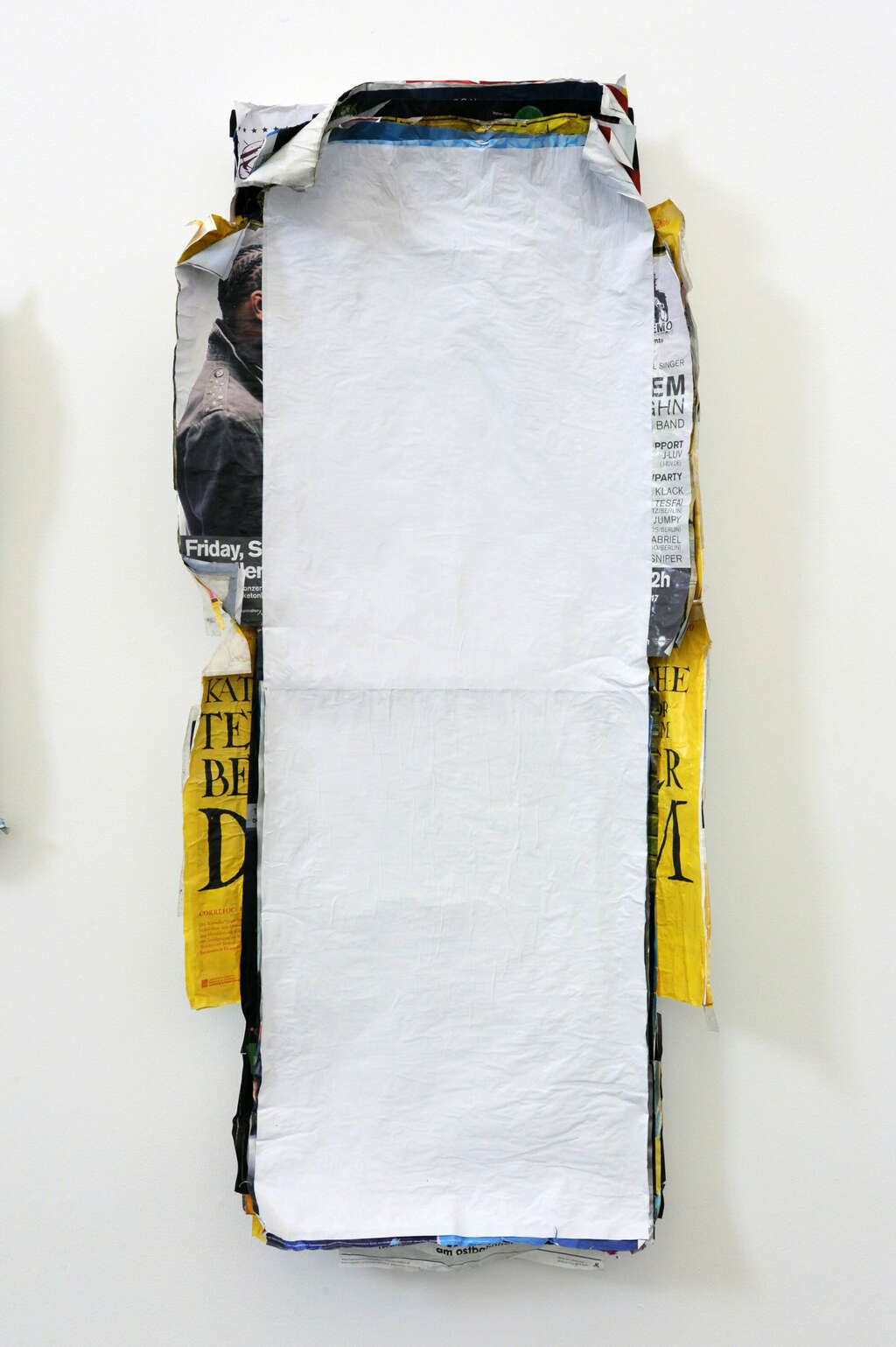 Lidén's work provokes a search for adjectives, which might at first seem contradictory: violent yet reticent, humorous yet painful, personal yet universal.
Influenced by street art, informed by conceptual art, and tinged with vandalism, her creative process takes many forms. Her materials are taken from her immediate urban environment and her subjects from her own experience of living as an individual in a crowd.
In her videos, Lidén often appears alone against the backdrop of a cityscape. It is as if she inhabits a different time zone, or operates at a different speed from the rest of society. For example, for her 2014 video Warm up, she filmed herself rehearsing with the ballet corps of the Hermitage in St. Petersburg, clumsily attempting to copy the graceful moves of the ballerinas as they plier across the stage.
Lidén's practice also comprises works made from recuperated materials. Her ongoing series Poster Paintings (2007-) are wall-mounted works made from layers of posters pasted atop one another, which she takes from the street, blocking out the top image with a white rectangle. Highlighting the omnipresence of advertising in public space, while also referencing post-minimalist painting, they are enigmatic objects, equally at home in a gallery space or the urban landscape.

Biography
Born in Sweden in 1979, Klara Lidén lives and works in Berlin.
Recent solo exhibitions include Le Consortium, Dijon and Galerie Neu, Berlin (both 2015); Kunsthal Charlottenborg, Copenhagen and Reena Spaulings Fine Art, New York (both 2014); Museion, Bolzano and Irish Museum of Modern Art, Dublin (2013); New Museum, New York (2012); Moderna Museet, Stockholm (2011); Serpentine Gallery, London, Bonner Kunstverein, Bonn and Jeu de Paume, Paris (all 2010); Museum of Modern Art, New York (2009); Hayward Gallery, London (2007).
Lidén received the Prize for Sculpture from the Moderna Museet (2013); Carnegie Art Award (2012); Special mention for the 54th International Art Exhibition ILLUMInations, Venice Biennale (2011).
She studied at Konstfack in Stockholm (2004-2007); Universität der Kunst, Berlin (2003); School of Architecture, Royal School of Technology, Stockholm (2000-2004).
Klara Lidén
WIELS
29 October 2015 – 10 January 2016
Opening: 28 October 2015, 19:30
Curated by Zoë Gray