A debate initiated by Francisco Camacho with Dorothée Dupuis, Inti Guerrero, Matthieu Laurette and Theo Tegelaers. The subject being the relation between political ideas and art representations. From their research and project experience, they will illustrate various artistic positions which relate to specific political situations and how those are engaged positions.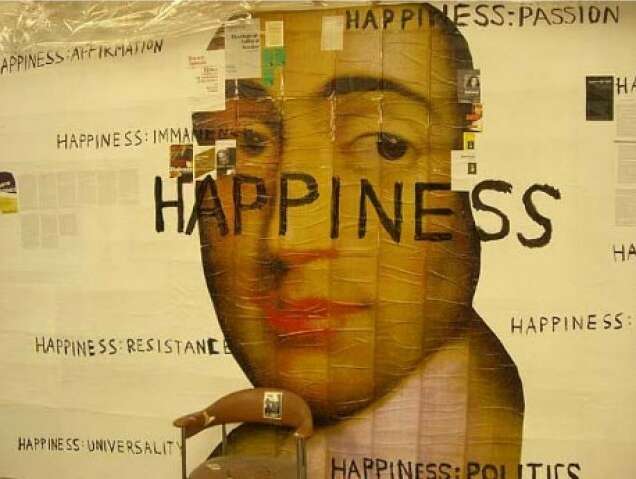 For Aristotle, "Every politician is an artist... It's not easy to fool a nation without art, but every artist is not a politician." The relation between art and politics can create a feeling of emptiness since art is able to denounce or make problems visible, but can never function as a potent political device. This emptiness has a relevance to the society in which the work of art is created or shown. How can a work of art transcend into a political field? Much of the art produced that is linked directly with politics, becomes an ideological social device, whilst the remainder function as simple representations that operate upon the imagination of the viewer rather than within the realm of a social reality.
Artist Francisco Camacho "seeks ways in which his work can exist within official social channels". Recent projects include several successful record breaking attempts in The Guinness World of Records, 'The Collective Wedding Petition' (Netherlands with SKOR) and 'The Truth Monument': a video and sculpture he created with the inhabitants of a city in New Mexico which underwent a name change. Last year, in the project 'Architecture Of Survival', Komplot presented an installation about the imprisonment of the artist's cousin in Columbia. These works are exercises that concern historical strategies and the way in which history is represented as a social field of reflexion. Francisco Camacho has been in residency at Komplot since January when he completed his residency period at the Rijksakademie in Amsterdam.
http://www.groepshuwelijken.nl
http://www.truth-monument.us
Before becoming director of the art centre and residency program Triangle (Marseille), in 2007, Dorothée Dupuisworked for Philippe Parreno and the Centre Pompidou. She is co-founder of the Paris based curatorial collective Le Commissariat and editor of Pétunia, an art revue that takes feminism as a critical approach to contemporary art practices.
http://www.trianglefrance.org/
Matthieu Laurette's work has been shown in venues such as Solomon R. Guggenheim Museum, ICA (London), 49th Venice Biennale, Castello di Rivoli (Turin), Deichtorhallen (Hamburg), Artsonje Center (Seoul), Palais de Tokyo (Paris) a.o. He uses various strategies to explore the relationships between conceptual art, pop art, institutional critique, economics and contemporary society. His best known works are 'Apparitions' (1993-ongoing), 'Money-Back Products' (Produits remboursés) (1991-2001), 'Citizenship Project' (1996-ongoing), 'El Gran Trueque' (2000) and 'Déjà vu, The International Look-alike Conventions' (2000-ongoing).
Theo Tegelaers founded the non-profit space BEAM in 1992 and was director of W139 between 1994-1998 in Amsterdam. He worked as a freelance curator and art adviser for the Chief Government architect of The Netherlands and simultaneously as affiliated curator of De Appel, from 2002-2005. He now works as a curator for SKOR, Foundation for Art on Public Space.
Inti Guerrero is an art critic and curator born in Bogotá, Colombia and based in Amsterdam. He is a former curatorial fellow of De Appel and was in residency at Fondazione Sandretto Rebaudengo in Turin and Capacete Entretenimentos in Rio de Janeiro. Guerrero writes for ArtNexus, Bogota/Miami. He has curated 'When The Bough Breaks', MARCO, Vigo and FRAC Lorraine, Metz, 2010; 'A cidade do homem nu', Museu de Arte Moderna de São Paulo, 2010; 'Duet For Cannibals', Royal Tropical Institute and Agentur, Amsterdam, 2010; 'Light Years: Cristina Lucas', Centro de Arte 2 de Mayo, Madrid, 2009; 'Deceiving The Enemy', Laboratorio Interdisciplianrio para las Artes, Bogotá a.o.