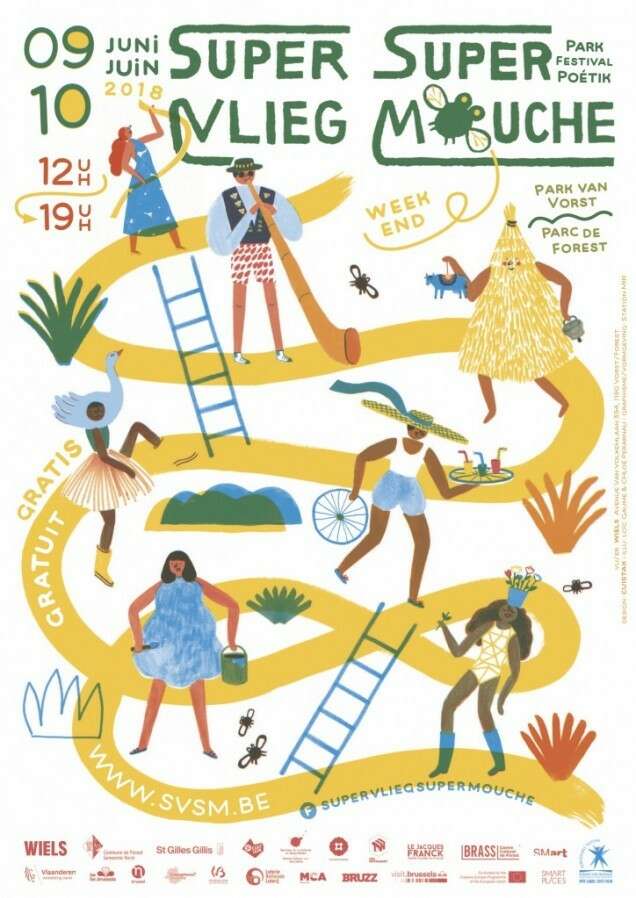 More than 30 Brussels organisations join forces to set up the fifth edition of this exciting and enchanting festival.
It is going to be a day full of magical surprises. Expect more than 40 performances and workshops by both international troupes as well as more local groups. Prepare yourself for acrobatics, dance, street theater, music, the toddlers corner, magical interventions by artists, crazy animation, opportunities to build, handicrafts, (day)dreaming, picnics and play time.
Entry is free, the festival is open air, most of the programmed events are in French and/or Dutch and we offer different cozy summer bars!
SuperVliegSuperMouche
Saturday 09.06, 12:00-21:00
Sunday 10.06, 12:00- 19:00
Parc de Forest / Park van Vorst
Free entrance
More information and programme