Supporting art and artists: Han Nefkens (Han Nefkens Foundation) in conversation with Jacques Verhaegen (Fondation Willame) (EN)
"Giving is one of the most underrated values in society. By setting up something that I can share with others, I become part of the world. Sharing is the antidote to loneliness, when you share you are not alone." Han Nefkens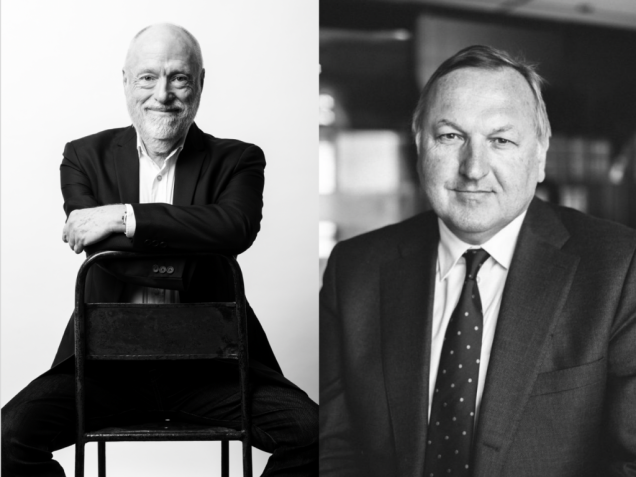 Why support art? How best to support art and the people who make it? This is the starting point for a discussion between two individuals who have been fundamental in establishing foundations that support art. Join us for an engaging discussion about the aims and ambitions of art philanthropy.
The exhibition Monsoon Melody is the outcome of Thao Nguyen Phan winning the 2018 Han Nefkens Foundation – LOOP Video Art Award. It also marks the beginning of a series of collaborations between the Han Nefkens Foundation and WIELS, bringing together their resources and expertise to support and present ambitious audio-visual work from around the world.
Han Nefkens is a Dutch writer and collector, based in Barcelona. The Han Nefkens Foundation supports emerging and mid-career video artists by financing production and providing them with an international platform. It does so through awards, scholarships, commissions and residencies. It strives for a personal and long-term relationship with the people and institutions with whom they work, connecting people through art.
Jacques Verhaegen is a founding partner of law firm Verhaegen Walravens. Based in Brussels, he is a founding member of Fondation Willame/Willame Stichting, which supports artists and exhibitions, including the 2017 WIELS exhibition The Absent Museum (2017) and the forthcoming WIELS exhibition Risquons-Tout ! (2020). Verhaegen is also a member of the WIELS general assembly and is engaged in fostering Belgian contemporary artists. He is the founder and animator of cookie butcher, a contemporary art space in Antwerp, and of a new space opening soon in Saint-Gilles, Brussels.
19.02.20, 19:00 (Late opening)
Free entry
in English