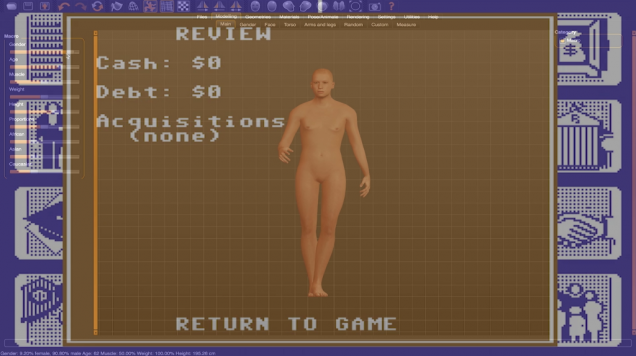 Writer and filmmaker Juliet Jacques, known for her work on the transgender experience, will be present this evening to introduce her film.
Programme
RUTH NOVACZEK
Crime Scene (2017, 10:20) is a film noir set in wintry Tel Aviv. Writer/detective Yehouda Shenhav recites Arabic poetry and laments poet Dareen Tatour's house arrest, while artist/femme fatale Michal Heiman plays with time.

JACKIE WANG
RoboCop (2016, 11:33) is a film essay on technology and policing by the poet, black studies scholar and prison abolitionist Jackie Wang.
MOYRA DAVEY
Wedding Loop (2017, 22:50) sees the artist Moyra Davey recounting a turbulent series of events at an operatic family gathering while interspersing notes on auto-fiction and family portraiture.
KAROLINA LAVERGNE
Trying to Read Madame Bovary (2017, 4:57) documents an attempt to read, with continual interruption and the eventual collapse of the child's body upon the mother's.
CHRIS KRAUS
Foolproof Illusion (1986, 17:00) features performances by poet David Rattray, Suzan Cooper and Chris Kraus that probe that late-20th century fascination with the myth of modernist hero Antonin Artaud.
JULIE BECKER
Transformation and Seduction (1993/2000, 4:36) is a film that Julie Becker originally made as a student at CalArts. Describing her adolescent wonder with a male voice insistent on its own authority, the film's voyeuristic narration lapses into an elaborate expression of a young girl's psyche.
JULIET JACQUES
You Will Be Free (2017, 10:15) responds to Cookie Mueller & Vittorio Scarpati's 'Putti's Pudding,' a series of drawings and texts made together as the two lovers were dying from AIDS-related illnesses in 1989.
Total running time: 81:30 minutes
07.03.18, 19:30–21:00
In English
Auditorium
Free nocturne