Renaissance: A new artistic and discursive platform
(EN)
Centrale for Contemporary Art, Kunstenfestivaldesarts, Studio Luc Tuymans, WIELS and BOZAR launch a new platform as a recurring artistic event in the city of Brussels, the capital of Belgium and Europe, as of 2019-2020.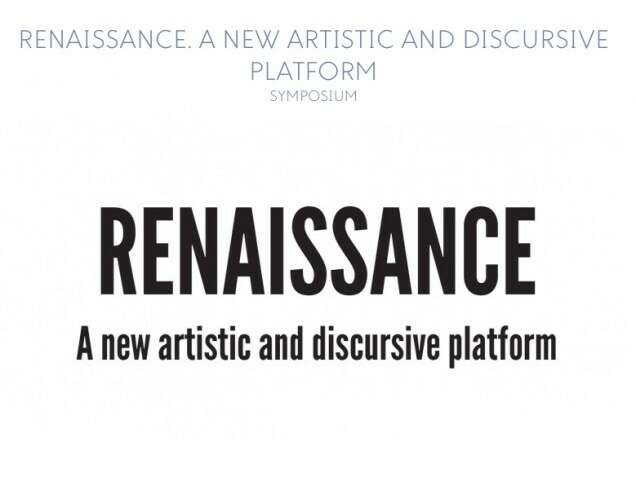 Keenly aware of the history of other large-scale recurring art events, the partners organize an international symposium focused on the development of these manifestations. The symposium will openly propose Brussels as the venue for the development of this radically innovative new platform.
This event is organized in collaboration with UNESCO as part of their broader investigation on culture and its impact on the future of urban environment.
Programme:
09:30 Coffee
09:45 Welcome
09:50 Preface by Paolo Fontani (Director UNESCO Office Brussels and Representative to the European Institutions)
10:00 Lecture by Kasper König (Artistic Director Skulptur Projekte Münster)
10:30 Lecture by Carolyn Christov-Bakargiev (Director Museo d'Arte Contemporanea del Castello di Rivoli)
11:00 Coffee break
11:15 Lecture by Alisa Prudnikova (Artistic Director Ural Industrial Biennale Jekaterinburg)
11:45 Lecture by Pier Luigi Sacco (Special Adviser to the EU Commissioner for Education and Culture)
12:15 Open discussion
Initiative: BOZAR, Centrale for Contemporary Art, Kunstenfestivaldesarts, Studio Luc Tuymans, WIELS
With the support of: Creative Europe Programme of the European Union, Belgian Federal Public Service, Foreign Affairs, Foreign trade & Development Cooperation, UNESCO Brussels Liaison Office, Banca Monte Paschi Belgio
15.12.2017, 09:30
At Bozar
Galerie Ravensteingalerij, Mezzanine
Galerie Ravensteingalerij 50
Free
Register here