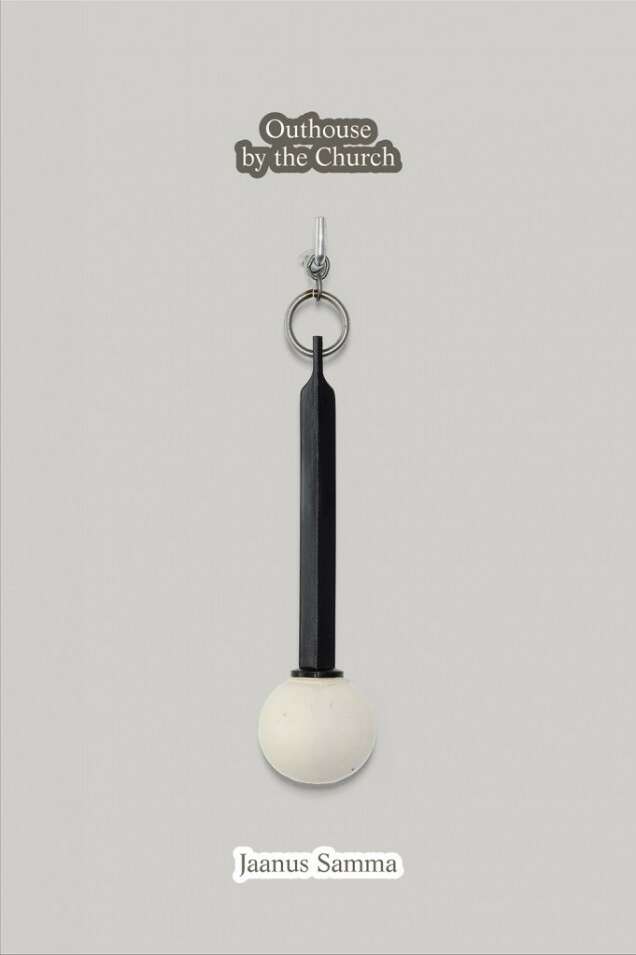 The book is accompanying Jaanus Samma's solo exhibition, Outhouse by the Church (2018), curated by Eugenio Viola, currently on view at Nomas Foundation in Rome.

Following a long anthropologic fieldwork, Outhouse by the Church is a project that focuses on public toilets, an ostensibly humble and sometimes underestimated subject that is closely related to such issues as hierarchy, inequality, the body, aesthetics and politics. The public toilet is a space where the border between public and private is blurred, a space which is often discreetly disregarded and for this reason, during its long history and in different social and cultural contexts, has created opportunities for a variety of social interaction.

With essays by Eugenio Viola, writer Travis Jeppesen, folklorist Andreas Kalkun and a conversation between conservator Hilkka Hiiop and Jaanus Samma.
The event is co-hosted by Center for Contemporary Arts, Estonia and WIELS, and supported by the Estonian Embassy in Brussels.

Jaanus Samma. Outhouse by the Church.
Designed by Brit Pavelson
Published by Mousse Publishing
88 pages, 16 x 24 cm, softcover
In English
Printed by Tallinn Book Printers
ISBN 978-88-6749-354-8
2018
Romuald Demidenko (b. 1985) is a curator and cultural producer focused on the intersection between digitisation and real-life events, interweaving public and private realms, mediating individual and collective practices. He recently co-curated the Open Triennale at the Centre of Polish Sculpture in Orońsko (alongside Aurelia Nowak and Tomek Pawłowski, 2017-2018), and has previosuly collaborated with Komplot, Brussels as a guest curator (School of Curators, 2017), Centre for Contemporary Art Ujazdowski Castle, Warsaw (2014-2015), BWA Zielona Góra (2012-2014) and Gropius Bau, Berlin (2009-2012). He recently collaborated on projects presented at BOZAR Centre for Fine Arts in Brussels and ISELP in Brussels.
Jaanus Samma (b. 1982) is a Tallin-based artist recently working with urban space, the subjective experiences of it and the relations between the public and the private space, currently attending the WIELS Residency Programme.