Film screening: The Welfare of Tomás Ó Hallissy, Duncan Campbell
The Welfare of Tomás Ó Hallissy (2016) is Duncan Campbell's first new work since winning the Turner Prize in 2014. It is an investigation and reframing of contemporary Ireland, commissioned on the occasion of the centenary of the Easter Rising, which led to the declaration of an independent Republic of Ireland.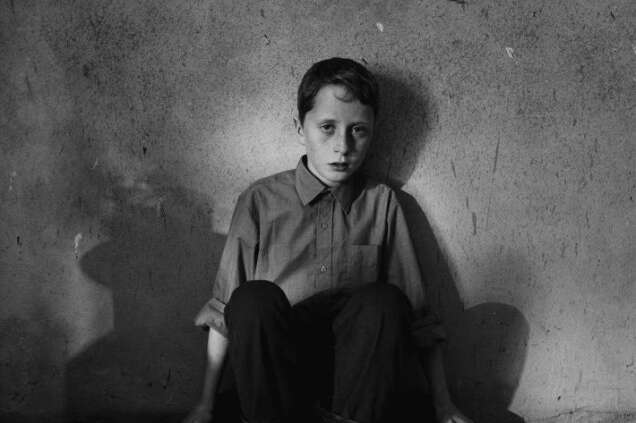 Campbell's film takes as its starting point the film study of rural Ireland titled The Village (1968) by Paul Hockings and Mark McCarty, and draws additionally upon three influential anthropological studies: Inis Beag by John C. Messenger; Inishkillane: Change and Decline in the West of Ireland by Hugh Brody; and Saints, Scholars, and Schizophrenics by Nancy Scheper-Hughes. Campbell's film uses a combination of archive material and self-shot footage and is set against a visit by two American anthropologists to the village of Dún Chaoin, thus mirroring The Village. Campbell directly integrates footage from the earlier documentary with newly scripted material filmed in and around Dún Chaoin, which echoes key scenes that captured the day-to-day routine of the village. In revisiting these scenes, Campbell considers the assumptions, ethics and misconceptions that frame the relationship between the filmmakers and the villagers.
As with many of Campbell's works, the film questions the validity of documentary form as historical representation, blurring fact and fiction, recording and interpretation. His extensive research into a specific time and context uncovers the unexpected in a representation of Ireland that at first seems familiar.
The Welfare of Tomás Ó Hallissy was commissioned by IMMA with co-commissioners Van Abbemuseum, Eindhoven and Western Front, Vancouver.
26.03.2017, 4 pm
Film screening introduced by Annie Fletcher (curator of Van Abbemuseum, Eindhoven)
In English
Free entry with exhibition ticket