Lucy McKenzie is a Scottish artist who has lived for many years in Brussels. She was closely associated with WIELS' programme of artists in residence in its early years, but this is the first time her work is exhibited by the institution.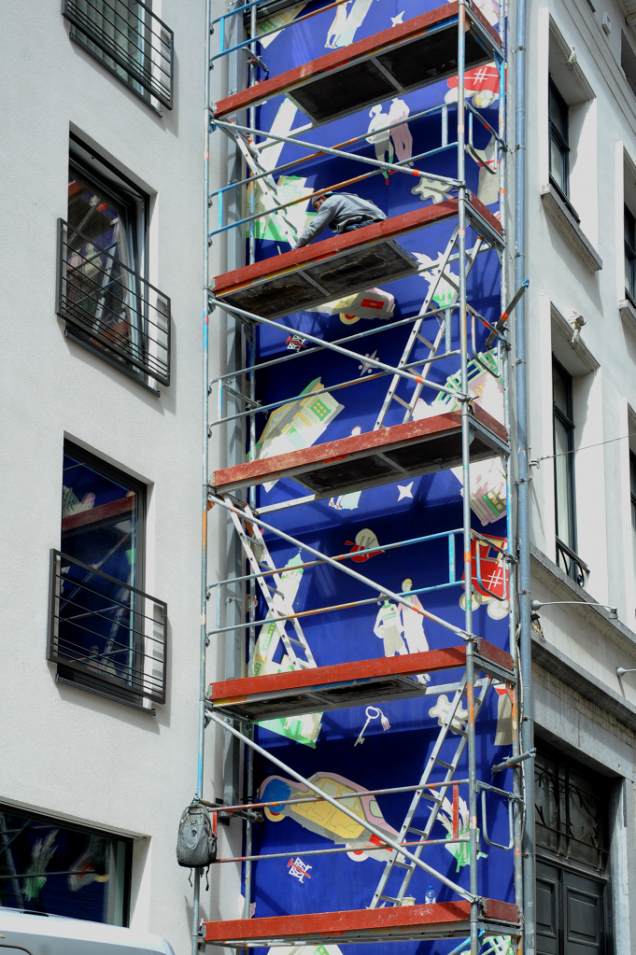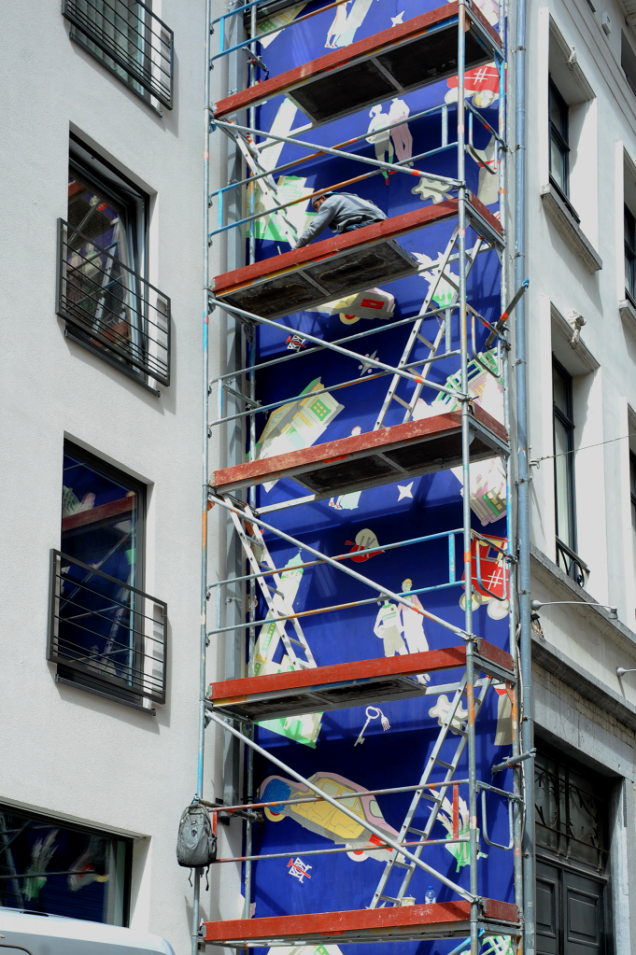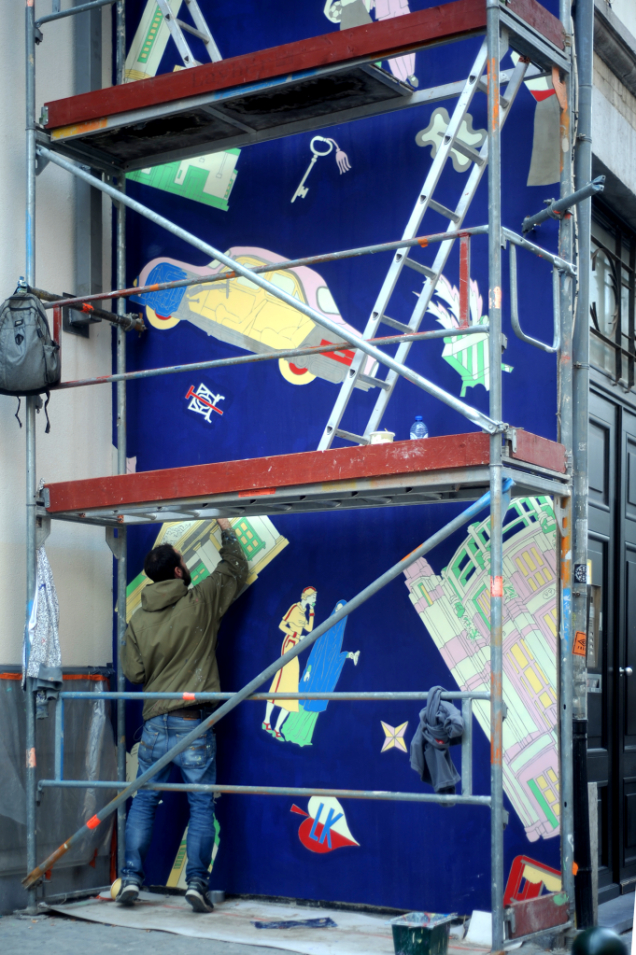 The project, however, takes place beyond its walls and is a permanent work in public space located in the Rue des Chartreux / Kartuizersstraat. It is a commission by the City of Brussels in the context of the murals of the Comics trail and co-produced by WIELS. McKenzie's mural is festive and anachronistic, revealing her on going interest in decoration as both an architectural and political element.
20.05.2017, 1pm
Rue des Chartreux / Kartuizersstraat
1pm: Inauguration of the painted mural in the presence of the artist.

! Cancellation : the conversation with the artist at Beurschouwburg has been canceled at 2pm