Look Who's Talking: Julia Mullié *Update: with Kasper Bosmans & Zoë Gray*
(EN)
Guided tour
Look Who's Talking
UPDATE: Due to circumstances, this guided tour with Julia Mullié is cancelled but artist Kasper Bosmans and curator Zoe Gray will take over.

Art historian Julia Mullié draws upon her in-depth knowledge of Kasper Bosmans' work – as editor of his monograph Dovetail and as manager of his studio – to offer insight into the developments in his practice. In an informal tour through Husbandry, she will highlight his recurrent interest in decoration.

Free with exhibition entry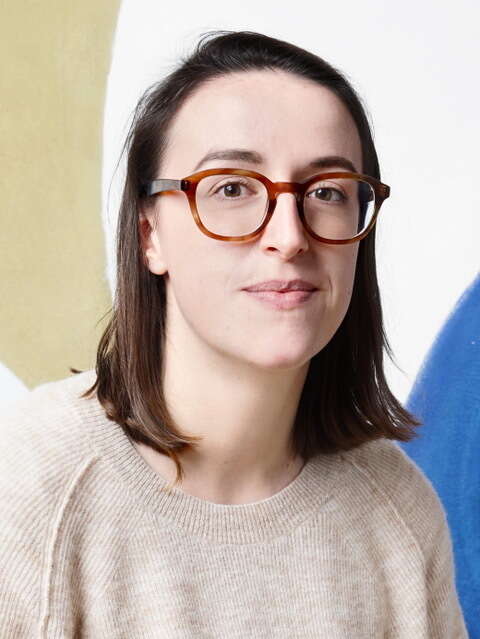 Julia Mullié works as an independent researcher. She has organized exhibitions at the Bonnefantenmuseum (2018, Maastricht), Kunstinstituut Melly (2020, Rotterdam), de Vleeshal (2021, Middelburg), among others. Last year she was the Head of Internal Affairs at Vleeshal. She is an advisor for the Dutch Council for Culture. Mullié regularly contributes to exhibition catalogues and currently works on an extensive research on the oeuvre of stanley brouwn (together with Colin Huizing). In addition to Dovetail, she also edited Magali Reus' artist's book  Park Cities: Knaves (Kurhaus Kleve and Walther König, Köln).