Look Who's Talking: Els Silvrants-Barclay about Lucy Raven
(EN)
Event
Guided tour
Look Who's Talking
Els Silvrants-Barclay is a curator, researcher and activist. She is senior researcher at the Chair of Affective Architectures at the Architecture Department of ETH Zürich, where she is currently co-coordinating the Department of the Ongoing, a speculative research-, teaching- and commissioning platform that aims to uncover and develop spatial scenarios from the point of view of bodies, subjectivities and usages often unacknowledged by mainstream architectural production.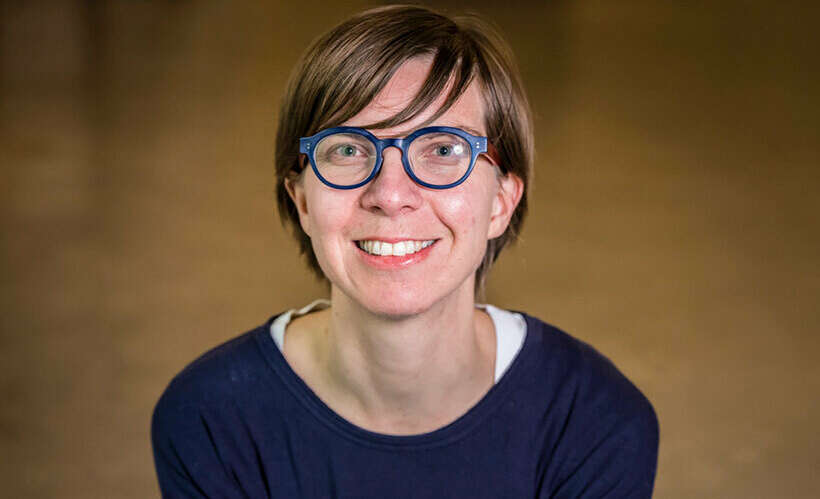 She is co-coordinator of Permanent Brussels (a practice-based research project that draws upon anti-speculative models from the commons) and cooperative economy to develop an infrastructure for permanently affordable artist studios, housing and community spaces in Brussels. She is core-member of State of the Arts, an open platform that aims to reimagine the conditions that shape the art world today.

Untill 2019 she co-directed the contemporary arts center Netwerk Aalst. Previously she led a collaboration between four contemporary art museums in Belgium. She coordinated the Advanced Master in Theatre Studies, lectured dance theory and was part of the Research Centre for Visual Poetics at the University of Antwerp. Before she lived in Beijing where she co-founded the Institute for Provocation, a workspace for artists and architects.

Els Silvrants-Barclay regularly works as a curator and mediator for artists commissions outside the exhibition space. In her practice, she operates at the intersections between teaching, research, activism, art and architecture.