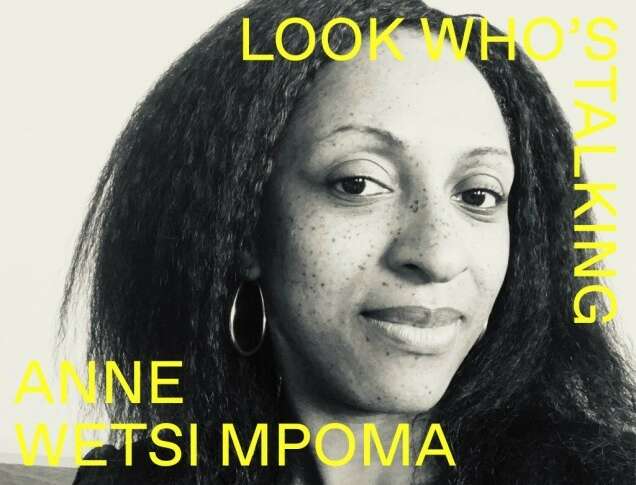 Anne Wetsi Mpoma is an activist and an artistic and cultural researcher in the Brussels scene. She is interested in the strategies of resistance deployed for a more coherent society in terms of social, racial and environmental justice around the world.

She she obtained a Master's degree in Art History, non-European civilizations at the Université Libre de Bruxelles and then worked on cultural symbols and identities in African-American communities that practice the religions of ancient Egypt. She co-founded the association New Artistic System in Brussels in 2009, where she programmed the Afro Brussels City days with discussions on contemporary African art, bringing together artists, researchers and the general public.

She collaborates with numerous European associations and institutions (Paris, London, Hamburg, Berlin) with a view on decolonising public space and offering greater visibility to African creativity in Belgium. She works together with international, national and regional media (Mediapart, Austrian Radio National Channel, RTBF, Radio 1, Medor, Elle Belgium, De Standaard, Het Laatste Nieuws, Radio Campus, BX1, etc.). Belgian associative and institutional partners include Bamko-Cran asbl, Café Congo, Bakushinta, No No Name Collective, Africa Museum, Bozar, Le Space...
17.07.2019, 19:00
Included in the entrance ticket
In Dutch
Upon reservation