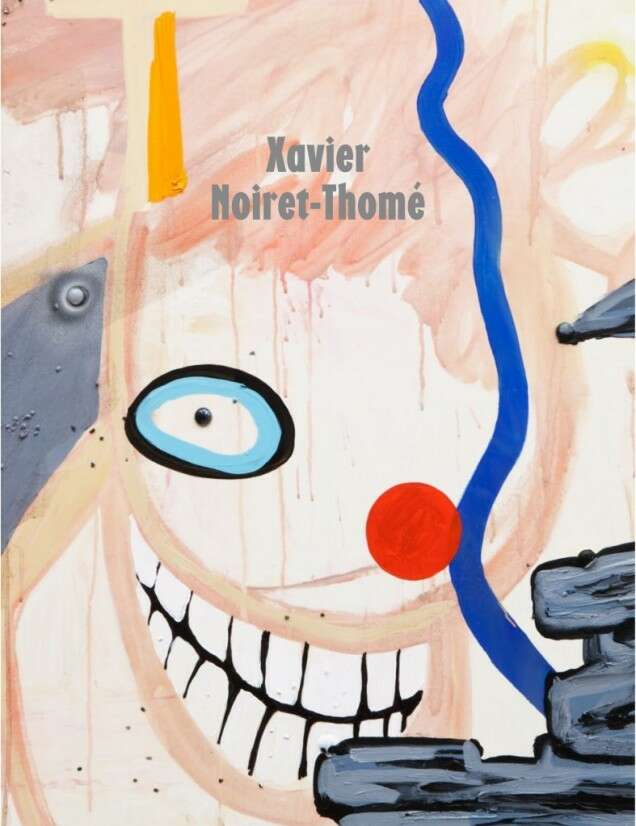 "You always paint what you are", says Xavier Noiret-Thomé, illustrating his point with a reference to Pollock and Cézanne. I take everything: history, memory, cinematographic forms as well as specifically visual ones, and in a space-time that is not linear but elastic. According to Bernard Marcadé, Xavier Noiret-Thomés conception of painting is anything but puritanical or absolutist. He welcomes it both in its grandeur (its history, its tutelary figures) and for its weakness (its impurity, and even its triviality). The art of Xavier Noiret-Thomé, writes Marcadé, is at once figurative and abstract, iconophile and iconoclastic, high and low, contemporary and untimely. It combines all kinds of media, from acrylic, lacquer and spray to chrome, ink and the addition of objects such as coins, mirrors and nuts and bolts, sometimes veering off into the creation of protean sculpture-objects. Xavier Noiret-Thomé sees the development of his painting in terms of telescoping and collapsing forms. Perception of the work can never be linear. Rather, the beholder is confronted with a complex, unstable development that ventures outside categories, determinisms and comfort zones.

Xavier Noiret-Thomé is born in 1971 in Charleville-Mézières. He lives and works in Charleville-Mézières and Brussels.

This publication is published with the support of the Centre national des arts plastiques, the Office Régional Culturel de Champagne Ardenne and la Communauté française de Belgique. With the partnership of Muba Eugène Leroy, Tourcoing, Tanit gallery (Munich - Beyrouth) and Wilma Lock gallery (Saint-Gall).