The Nuit des idées (Night of Ideas) will take place on 26 January 2017. The theme will be "One World" and will bring together speakers of international renown – intellectuals, researchers and artists – invited to debate in all the event partner sites and over the five continents: from Dakar to Los Angeles, including Brussels, Buenos Aires and Kathmandu, Marseilles and Paris…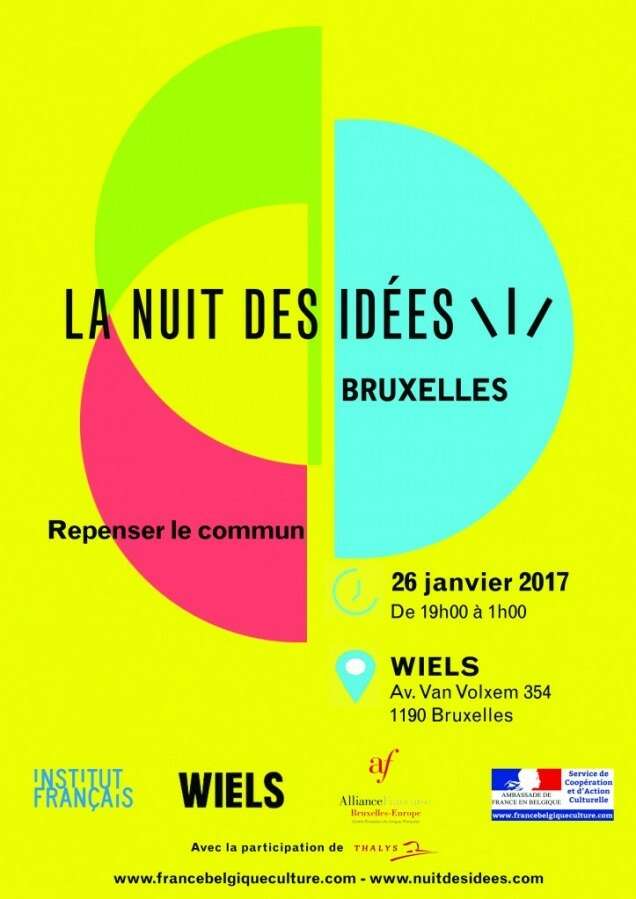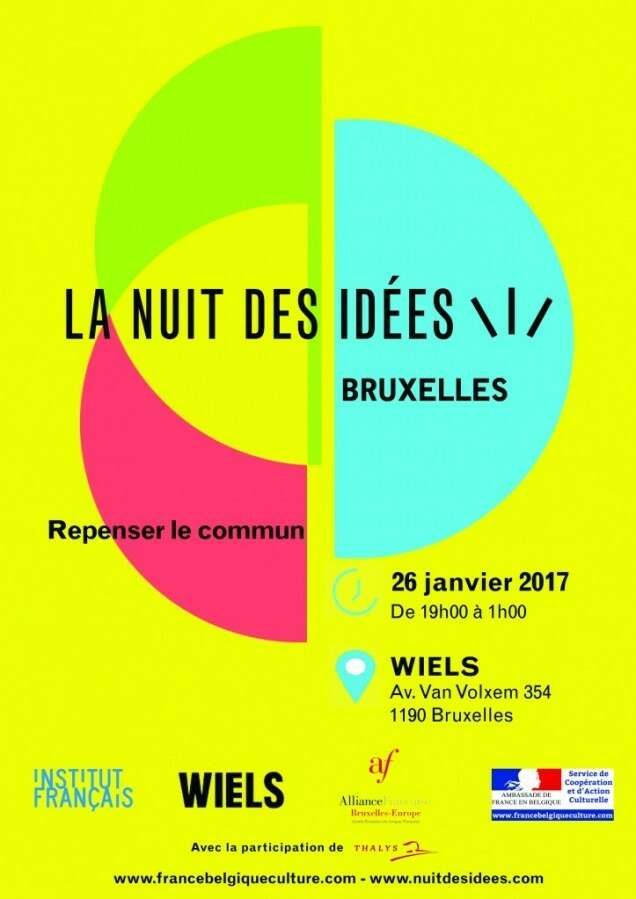 The edition of "Nuit des idées" in Brussels will take place in WIELS on the 26th of January from 19:00 until 01:00. This event is organized by the cultural department of the French embassy in Belgium and the Alliance française Bruxelles-Europe and was composed by Laurent de Sutter.
Guests speakers: philosophers Philippe van Parijs, Christian Laval and Maurizio Lazzarato, artists Christophe Meierhans and Ivana Müller, journalists Caroline Pauwels and Karl Van den Broeck.
26.01.2017, 19:00
In French
Inscriptions and information: http://www.francebelgiqueculture.com/agenda/nuit-idees-2017-a-bruxelles/
Contact: Céline Suchet, French Embassy in Belgium : +32 (0)2 548 88 73
Download the programme of the evening below