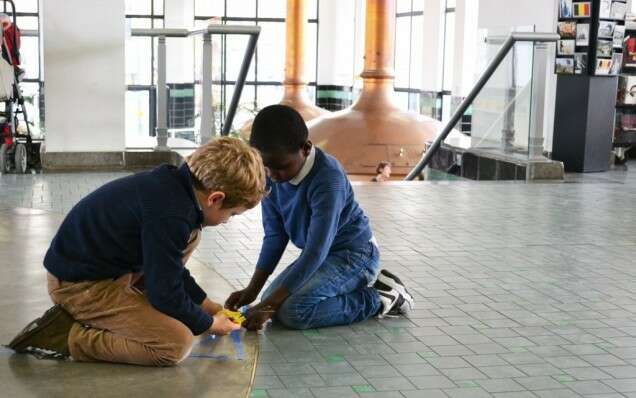 Discover the complete program of the day:
10:30 - 12:00: Filem'on - projection of short films around the exhibition of René Daniëls.
Sandra Verkaart will animate the children (from 4 years old) and their parents in between the screenings.
13:00 - 17:00: Installation - Workshop
The installation "Litfasseule" by the artist Annick Nölle, offers a good hiding place for children but it is also a place they can decorate with their self-made posters. The installation is inspired by the work of Koenraad Dedobbeleer.
13:00 - 17:00: Installation - Workshop
Together with artist Ilse Wijnen, we enter a perspective room with mirrors and panels, inspired by the paintings of René Daniëls.
15:00: Interactive tour
An interactive family tour in French and Dutch of our exhibitions and all the hidden corners of our building.
18.11.2018
Kids for free and parents free with entrance ticket of the exhibitions