On Sunday 17th of November, WIELS will open its doors for all children from 5 to 11 years old! Come to WIELS with the whole family and experience an afternoon full of artistic activities around the exhibitions 'sorted, resorted' by Gabriel Kuri and 'Open Skies'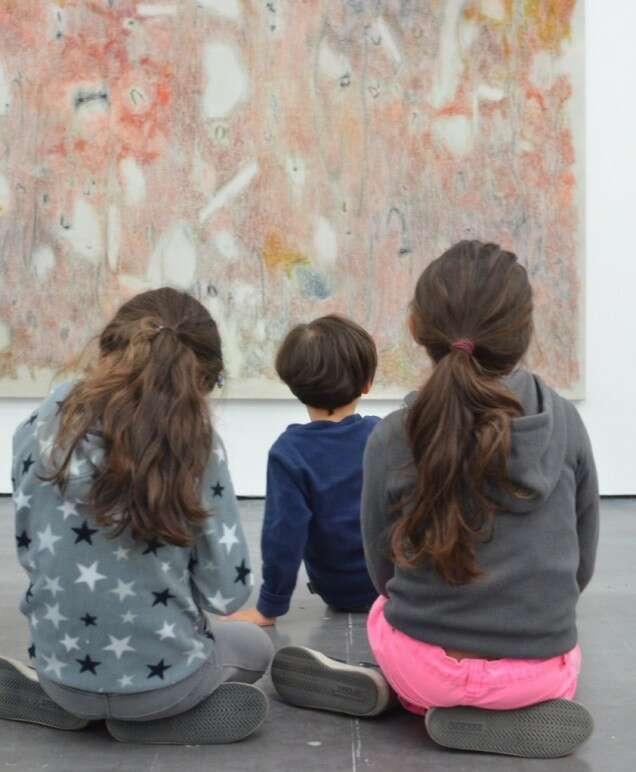 Programme
Sunday 17.11.2019

13:00 - 17:30
WIELS Brewing hall
Free

CAMERA OBSCURA
Get lost in your own reflections in the semi-transparent dome of the artists' collective KNEPH, which makes images like a huge camera obscura of those who venture into the sphere.

ALMOST
In the exhibition sorted, resorted, Gabriel Kuri devided his artwors into different categories.
Artist Julie Behaegel collected all the items that almost made it for the exhibition. They were kept in an other room, they are part of an other category. Children and parents can contribute to this exhibition made of the objects that didn't make it. What happens in the margins between categories?

11:00, 14:00 & 15:30
FAMILY FUN Tours
NL / FR
Included in the entrance ticket of the exhibitions
Register here

What is the link between crumpled cash receipts, Chinese lucky charms and a beach with pennies in 'sorted, resorted'? How could we sort Gabriel Kuri's artworks? Or even recycle them? Can we deduce from the artworks in the group show 'Open Skies' which artist created them?
Discover it during these family tours in which two guides take you through the exhibitions 'Open Skies' and 'sorted, resorted'.