Joris D'hooghe - On the Industrial Poems and the Musée d'Art Moderne
(NL)
Art historian Joris D'hooghe presents his research on the work of Marcel Broodthaers that he conducted at the Free University of Brussels.
WIELS - Seminar room
€ 5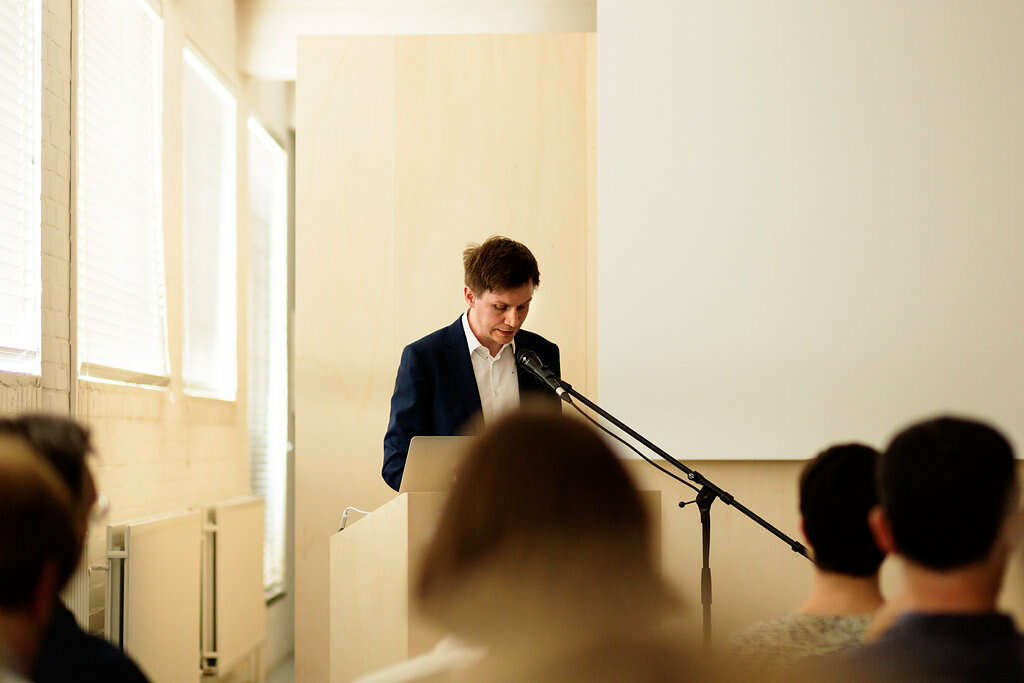 Marcel Broodthaers's 'Industrial poems', designed as plastic plates, relate to the enterprise of the "Musée d'Art Moderne, Département des Aigles". Between 1968 and 1972, these plates were developed into a structure of twelve sections. As a layered framework, Broodthaers's Museum structure appeared as a reflection on the context, the contacts and the canon of personal references that determined his practice, and offered a critical comment on the artistic developments of the moment. Realised in parallel with the "Musée d'Art Moderne, Département des Aigles", Broodthaers's plastic plates appear to be characterised by this same critical dimension.
Joris D'hooghe (°1982) is an art historian associated with the Vrije Universiteit Brussel, where he completed a PhD on the work of Marcel Broodthaers in 2017. His research focuses on the developments within 20th century post-war avant-garde. In 2015, he was involved in the preparation of the catalogue of the exhibition "Carte du monde poétique. Films, works and documents of Marcel Broodthaers" at Herbert Foundation in Ghent. His research publications and articles appeared in "1974. International Avant-Garde at the Palais des Beaux-Arts" (Herbert Foundation, Ghent, 2018), "1973-1974. Belgian Avant-Garde in Brussels and Oxford" (Museumcultuur Strombeek/Ghent, 2020), rekto:verso, Ons Erfdeel and L'Art Même.