Helen Anna Flanagan & Josefin Arnell en conversation avec Maaike Gouwenberg
(EN)
Helen Anna Flanagan & Josefin Arnell discuss their first collaborative video work 'Blood Sisters' with independent curator Maaike Gouwenberg during this online conversation.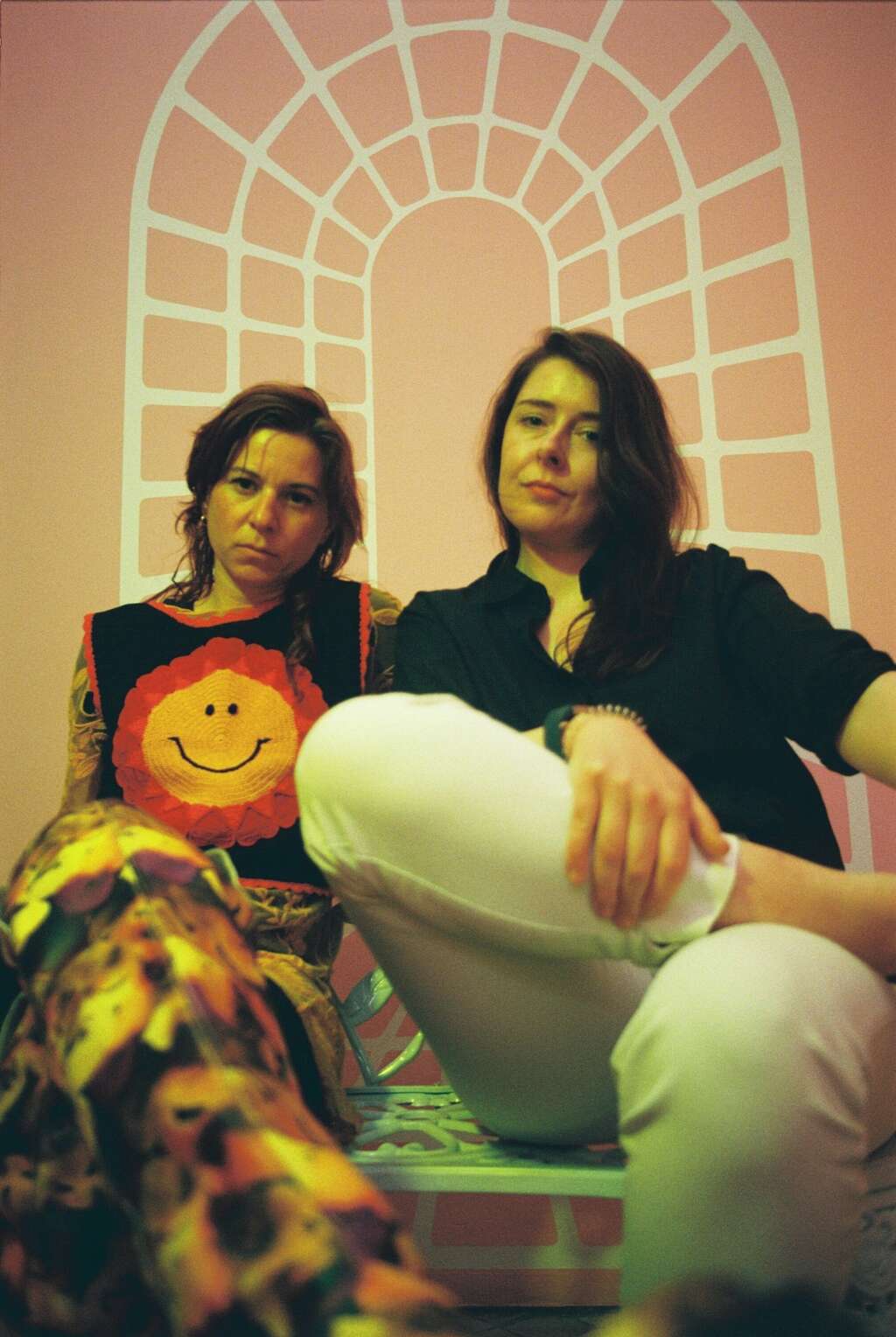 'Blood Sisters' examines the abject physicality of a woman's body, conformity, social pressure, age and agency. It explores humiliation and hierarchies, focusing on shame as a way to control behaviour, a familiar strategy in the current pandemic.
Helen Anna Flanagan (°1988, Birmingham, UK) lives and works in Ghent and Rotterdam, and was a laureate of HISK, Ghent (2019-2020) and studied at Falmouth University of Arts (UK) and AKV St Joost (NL). Recent (solo) exhibitions and film screenings include: Kunsthal Gent (2021); Projektraum 145, Berlin (2021); Netwerk Aalst (2021); IMAI, Düsseldorf (2020); MHKA, Antwerp (2020); CAMPO Victoria, Gent (2019); and MOMA Odessa (2019); Sharjah Film Platform (AE), Lo schermo dell'arte Film Festival (IT), Proyector Plataforma de Videoarte (SP), November Film Festival (UK), Film and Video Poetry Symposium (USA), Plymouth Contemporary 2017 (UK), Art Rotterdam (NL), and The Room Projects (FR). Her work Gestures of Collapse won the VISIO Young Talent Acquisition Prize 2020 and is part of The Gravity Collection in Italy. Flanagan is the winner of the 2019 Feminist Art Prize awarded by IKOB - Museum of Contemporary Art, where her solo exhibition opens on May 9. She is also the recipient of an upcoming fellowship with Needcompany in Brussels.
Josefin Arnell (°1984, Ljusnedal, SE) lives in Amsterdam, and studied at Beckman College of Design (2011) and the Sandberg Institute in Amsterdam (2014). She is an alumna of the Rijksakademie van beeldende kunsten (2015- 2016). Recent exhibitions include: Wild Filly Story, UKS, Oslo (2020); I'm From Nowhere Good, Maison Populaire, Montreuil, (2020); The Tick, Van Abbemuseum, Eindhoven (2019); Suck On Me Harder I Eat You For Starter, Lily Robert, Paris (2019); Future is Past, Kunsthalle Münster, Münster (2018) and Moscow International Biennale for Young Art (2018). Arnell is the winner of the Theodora Niemeijer Prize for emerging women artists in the Netherlands (2018).
Maaike Gouwenberg is a Dutch curator specialised in curating and producing large scale experimental art projects on the cusp of theatre, visual arts, and film. She is currently a co-curator of Melanie Bonajo's presentation at the Dutch Pavilion of the Venice Biennale 2022. Gouwenberg is a programmer for the International Film Festival Rotterdam, and, since 2017, a producer for Performa, New York. She ran her own multidisciplinary exhibition space, Expodium, Utrecht, in the early 2000's, participated in the De Appel Curatorial Program from 2006-2007, and worked as a curator for the performance platform If I Can't Dance, I Don't Want To Be Part Of Your Revolution from 2007 - 2011. In 2014, she co-founded the Deltaworkers residency programme in New Orleans, co-founder of A.P.E. (art projects era) with artist Keren Cytter and curator Kathy Noble, and over the last few years has produced major projects at Kunstinstituut Melly, Rotterdam, including Alexandre Singh's "The Humans", Michael Portnoy's "Relational Stalinism - The Musical," and "The Ten Murders of Josephine" with Rana Hamadeh.