Coinciding with René Daniëls' exhibition, the artist Melissa Gordon has organised a day of presentations that investigate the behaviour of gesture in painting. Gesture and Event brings together artists and writers working in the contemporary discourse around the role of gesture in art.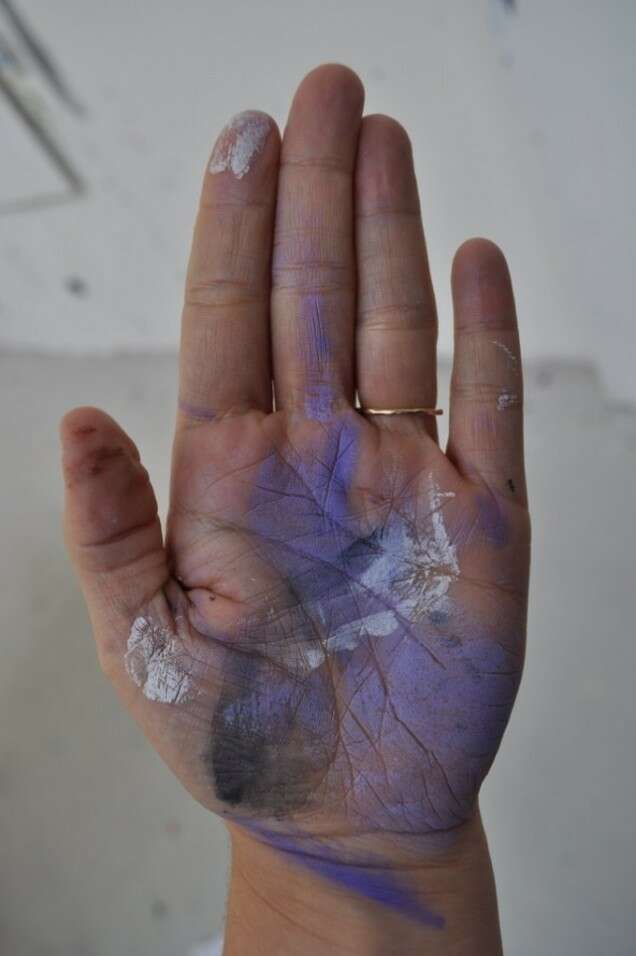 Esther Leslie, the author of Liquid Crystals published by Reaktion Books, will discuss states of liquids in relation to the reception of imagery on LCD screens. The artist Fulvia Carnevale of Claire Fontaine will give apresentation on feminist gestures. The writer and critic Isobel Harbison will speak about the relationship between performance and imagery, in relation to her new publication Performing Image with MIT Press. We will also be joined by William J. Simmons who will talk about the work of painter Amy Sillman and notions of queerness in relation to abstraction. Philipp Ekardt will give a presentation on cinema and gesture in relation to his book Toward Fewer Images on Alexander Kluge with MIT Press.
Melissa Gordon will introduce the conference with a contextual talk on her writing on the liquid nature of gesture and her recent exhibition The Mechanics of Fluids at Marianne Boesky Gallery in New York in 2018. She will lead the roundtable discussion with Jeanine Richards of Kingston University and the duo Cullinan Richards.
Programme:
10:30 Welcome by Devrim Bayar and introduction by Melissa Gordon: A Gesture is a Liquid
11:00 Esther Leslie: Gesture in the Age of the Device
12:00 Fulvia Carnevale: A Feminist Gesture
13:00 Lunch break
14:00 Philipp Ekardt: Gesture, Discernment, and the Power of Feelings According to Alexander Kluge
15:00 William J Simmons via Skype: Gesture and Longing: On Queer Feminist Touch
15:30 Coffee break
16:30 Isobel Harbison:On Contact: a brief art history of image incorporation
17:30 Roundtable discussion with Melissa Gordon and Jeanine Richards
18:00 Drinks
05.12.2018
WIELS Auditorium
In English
Free entrance, on registration
This project is generously supported by the LUCA School of Art, Brussels and TECHNE