Duo screening at Cinematek Zyklus von Kleinigkeiten by Ana Torfs + Histoires d'Amérique by Chantal Akerman
Programme:
21.11.2014 - Cinematek

19:30: Conversation entre Ana Torfs et Niels Ruell (FR/NL)
20:00: Zyklus von Kleinigkeiten de Ana Torfs (1998, 86 min)
21:30: Drink
22:00: Histoires d'Amérique de Chantal Akerman (1989, 92 min)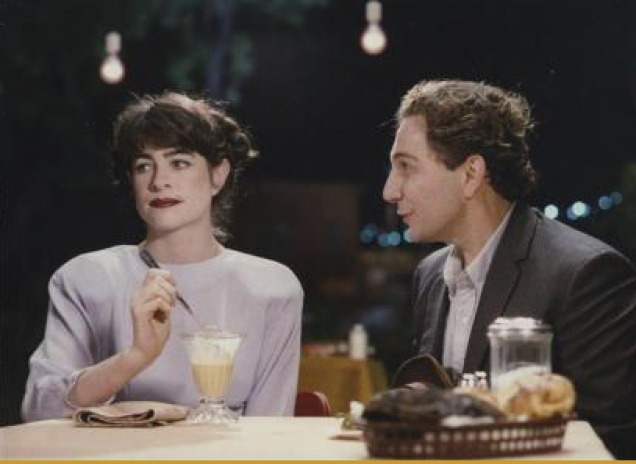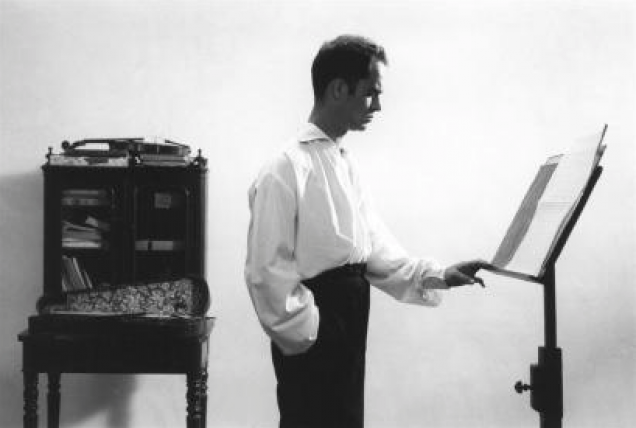 Ana Torfs was invited by Cinematek for a duo evening, on the occasion of her solo exhibition Echolalia at WIELS. She will present her first and only feature film, Zyklus von Kleinigkeiten (1998), and the film of her choice, Chantal Akerman's Histoires d'Amérique (1989).
As a teenager Ana Torfs had a penchant for theater and photography. In 1986, after studying Communication Sciences at the University of Leuven, which she concluded with a thesis on the work of Andrei Tarkovsky, she chose the film & video workshop at the Sint-Lukas University College of Art and Design in Brussels – especially because Chris Dercon was teaching there. During her studies Torfs realized Jeanne la Pucelle (1988) in which friends, in contemporary dress, looking straight into the camera in tightly framed images, say excerpts from Joan of Arc's so-called procès en nullité de la condamnation (1456). A year later she sees Chantal Akerman's Histoires d'Amérique at the cinema, which encouraged her to continue on her chosen path. Torfs still has a strong memory of Akerman's film, which she wanted to see again after all these years, because the film is rarely shown, and was never released on DVD. After Cycle of Trifles Torfs stopped making films, but she always remained a film lover. The relationship between text and image is at the heart of all her works, but for years she has been using various media, which you can discover at WIELS.
Ana Torfs, Zyklus von Kleinigkeiten (Cycle of Trifles), 1998
For this film Ana Torfs relied on the 'conversation notebooks' that the deaf composer Beethoven always carried with him, because each statement or question needed to be addressed to him through writing. His answers are not included, as he could still speak. Which yields a captivatingly 'absent' portrait.
Belgium, The Netherlands, Austria / Stanley Duchateau, George Van Dam, Guy Dermul, Alain Franco, Bart Meuleman, Hilde Wils / BW / 86' / V: DE / ST: EN
Chantal Akerman, Histoires d'Amérique, 1989
Akerman described her enchanting mosaic of the diaspora in modern-day New York as 'my own imagined Amarcord'. For the first time, the filmmaker really digs deep into her Jewish identity.
Belgium, France / Maurice Brenner, Carl Don, Eszter Balint / colour / 100' / ST: FR