Dublett is a series of 'double publications' focusing on an artist's practice, an artistic collaboration or an artistic project. Each Dublett consists of a new artist's book and an anthology of commissioned texts published by Hordaland Art Centre, Bergen, Norway.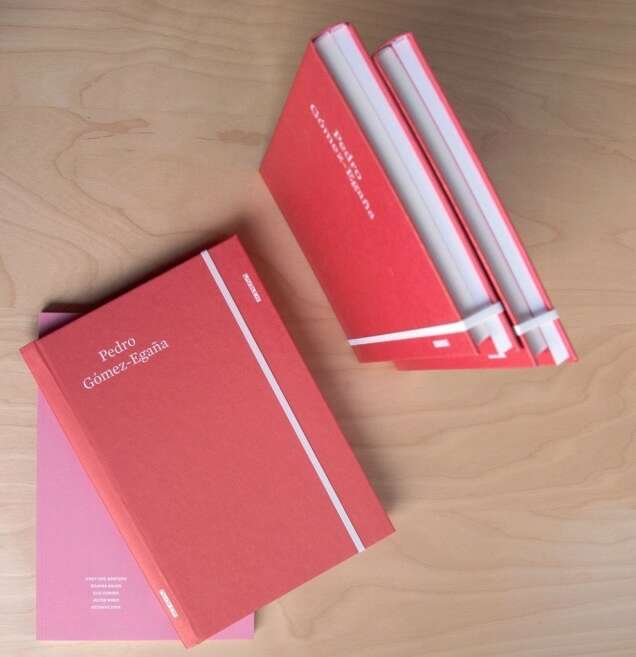 The third Dublett focuses on the practice of Pedro Gómez-Egaña (1976, Colombia). It contains his artist book Mitre Marrows as well as an anthology with texts by Bojana Bauer, Elie During, Jacob Wren, Knut Ove Arntzen and Octavio Zaya.
For the book launch at WIELS Gómez-Egaña will do a performance where he imagines being possessed by two automata that have fused together. Together they go over ideas of death, family and bicycles. The performance is followed by a conversation between series editor Anne Szefer Karlsen and Gómez-Egaña, together with artist Toril Johannessen (featured in the second Dublett), touching on issues relating to the making of the artist's books from the artists' perspective.
The first Dublett was published October 2013, focusing on the collaboration between Annette Kierulf & Caroline Kierulf. The second Dublett was published February 2014, focusing on the practice of Toril Johannessen who is currently on residence at WIELS.
Dublett – Pedro Gómez-Egaña is edited by Eva Rem Hansen.
Dublett is supported by Hordaland County Council's Cultural Development Programme and Hordaland Art Centre.
Dublett – Pedro Gómez-Egaña is additionally supported by Arts Council Norway.
The book launch at WIELS is supported by Hordaland County Council.