In this talk, Lars Bang Larsen will discuss Sophie Podolski's drawings and texts in the context of the psychedelic art and literature of the 1960s and 70s, exploring its connections with the work of Henri Michaux, Bernward Vesper and others.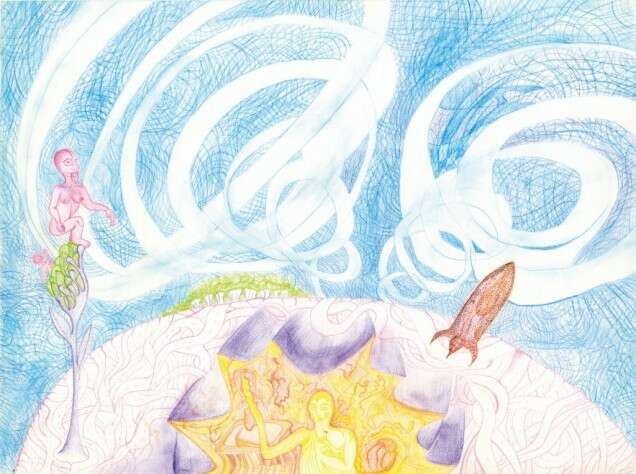 "If Western philosophy saw writing as a usurper of the voice, the drug that is not a medicine similarly scrambles transparency and presence. Through the disruption of Self and self-present orders, these are artists and writers who have worked towards a poetics of echoes and spasms that appears between drugs, writing and visual production."
Lars Bang Larsen is a writer and a curator at the Moderna Museet in Stockholm. His field of research includes the aesthetic of the psychedelic, the occult, and sci-fi.
28.02.2018, 19:00
In English
Auditorium
Free entrance
Special opening hours: the exhibition of Sophie Podolski will be open until 19:00