Ciné-Club : To a peaceful New Year
(FR)
Every last SUNDAY of the month at 10:30 am the cine-club presents an original selection of innovative short animated films and children's movies from all over the world for children from 5 to 10 years old.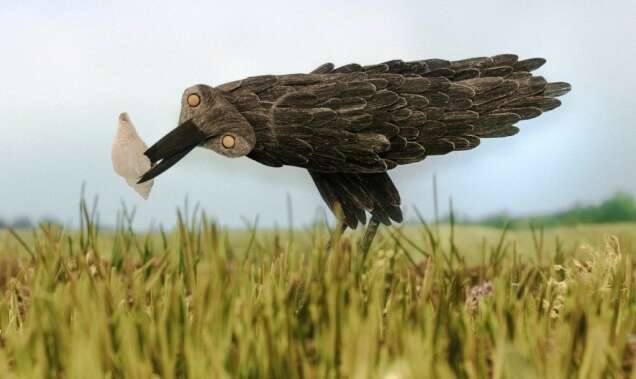 The films are selected for their quality and originality, but also for the themes they address. Family members who wish to attend the screening are welcome!
Next dates: 17.12.2017, 28.01.2018, 25.02 & 25.03.18

Price: 5€/p
Info & reservation : kids@wiels.org
The short movies:
Ethnophobia
YEAR: 2016
COUNTRY: ALBANIA, GREECE
DIRECTOR: JOAN ZHONGA
DURATION: 14MIN
Survive, fight and collaborate goes hand by hand, as laughing together once in a while... Everything gets real with the interaction with the others.
She's got the blush
YEAR: 2016
COUNTRY: BELGIUM
DIRECTOR: ELS DECALUWE
DURATION: 5MIN
Lotte, 12, is a shy little girl who easily blushes. She can never hide her emotions.
Sabaku
YEAR: 2016
COUNTRY: NETHERLANDS
DURATION: MARLIES VAN DER WEL
DURATION: 2MIN
When Sabaku's best friend Buffalo dies, he has to find a new friend, and that's not so easy.
Au Revoir Balthazar
YEAR: 2016
COUNTRY: SWITZERLAND
DIRECTOR: RAFAEL SOMMERHALDER
DURATION: 9MIN
A scarecrow, a storm, a broken leg. The sound of the sea, to leave and never come back.
Fox and the whale
YEAR: 2016
COUNTRY: CANADA
DIRECTOR: ROBIN JOSEPH
DURATION: 12MIN
This is the story of a fox who is after a mysterious whale. A journey full of discoveries.