Every last SUNDAY of the month at 10:30 am the cine-club presents an original selection of innovative short animated films and children's movies from all over the world for childeren from 5 to 10 years old. The films are selected for their quality and originality, but also for the themes they address. Family members who wish to attend the screening are welcome! Following the screening, a bilingual workshop linked to the theme of the films allows children to try out their hands at different artistic disciplines while also fostering a creative and sensitive approach to bilingualism.
Price: 4€/p
Info & reservation : kids@wiels.org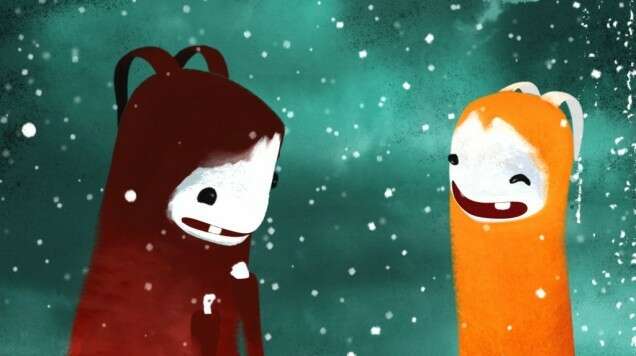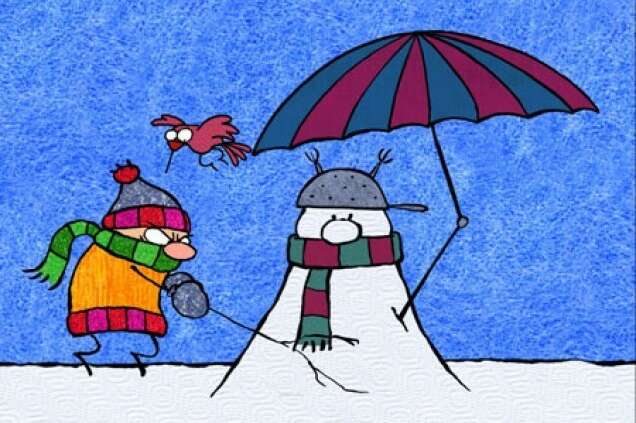 Programme de ce mois :
Bonhommes
Cécilia Marreiros-Marum- France /Belgique-2004- sans paroles- 9'

Le bonheur d'un petit bonhomme de 5 ans est à son comble quand la neige tombe. Il est temps de construire un bonhomme de neige, se mettant au travail plein d'enthousiasme : neige, écharpe, boutons, passoir, parapluie … Construire un bonhomme de neige, c'est drôle mais les conditions météorologiques ne lui facilitent pas la tâche…


Snow Bunnies
Russie-2014-4'
Une maman lapin part à la recherche d'un sapin de Noêl à décorer. Avec ses 3 petits lapereaux, ils partent à l'aventure et braveront tous les dangers. La nuit de Noël est remplie de surprises….


Walking on Snow Grass
Makiko Sukikara-JP-2010- sans paroles-6'
Un tapis de neige couvre le bois. Une petite bête sort d'hibernation et voit pour la première fois la neige. Elle découvre des traces de pas plus grands que les siennes et intriguée, part à la découverte…


De kleine vogel en het blad
Régie : Lena von Döhren- suisse- 2012- 4'
C'est l'hiver et un petit oiseau donne à boire à la seule et unique feuille encore accrochée à une branche. Cette feuille se décroche et dégringole, entraînée de tous les côtés, par le vent, poursuivie par le petit oiseau et un renard roux.
Prix: 4€/p
Info & reservation : kids@wiels.org
Avec le soutien de Filemon