In the framework of the exhibition Mario García Torres: Illusion Brought Me Here, Cinema Parenthèse presents a screening of 16mm films by David Lamelas (b.1946, Argentina), a pioneering conceptual artist working also with sculpture, installations, and video.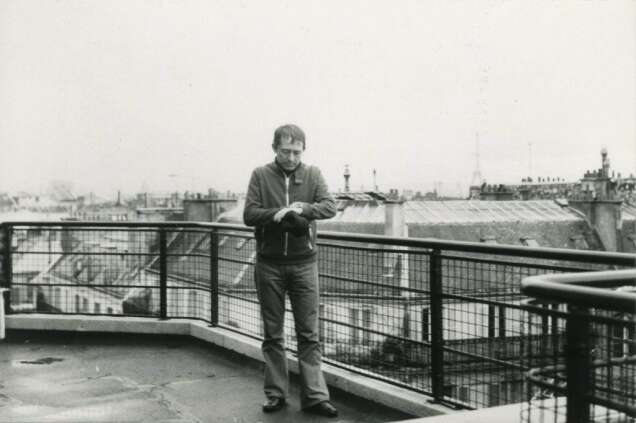 This programme showcases three of his essential films from 1970 that, through different modes of abstraction, explore spatial and temporal dimensions of urban topographies and paradoxical performative gestures within the verbal recitation of literary texts.
Programme
Film 18 Paris IV. 70. (1970, 10 min.): Three people count out a period of time in different areas of Paris.
Reading of an Extract from "Labyrinths" by J.L. Borges(1970, 5 min.): A young woman reads an essay by Argentinean writer Jorge Luis Borges titled Nueva refutación del tiempo (A New Refutation of Time).
Reading Film from "Knots" by R.D. Laing (1970, 15 min.): Various pages of a text written by Scottish psychoanalyst R.D. Laing remain in the picture frame long enough to allow the viewer to read and comprehend it. In the second part we see a woman reading the same text.
Cinema Parenthèse is a collective of writers, programmers and filmmakers that organizes experimental film screenings and dialogues in Brussels. Current members are Wendy Evan, Els van Riel, Nicky Hamlyn, Daniel A. Swarthnas and Arindam Sen.
02.06.2019, 15:30
WIELS Auditorium
€ 3
In English