Every last Saturday of the month from 10:30 untill 1:00 p.m. , Bains::Connective presents an original selection of innovative short animated films and children's movies from all over the world. The films are selected for their quality and originality, but also for the themes they address.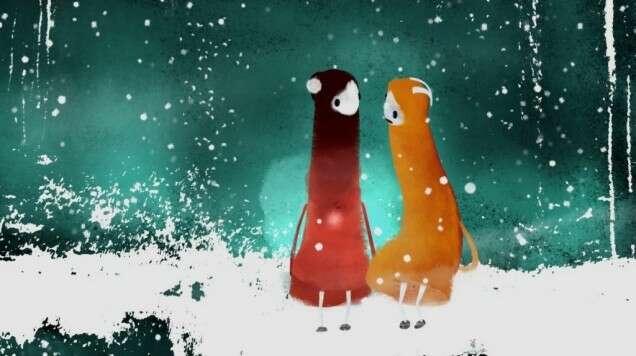 Family members who wish to attend the screening are welcome! Following the screening, a bilingual workshop linked to the theme of the films allows children to try out their hands at different artistic disciplines while also fostering a creative and sensitive approach to bilingualism. A great opportunity, for a very low price!


This month: 28.12.2013
Snowflake, Natalia Chernysheva, 2012 , 6 min ., Russia, without words
A little boy in Africa receives a strange letter from which a snowflake escapes when he opens it. He has never seen anything so beautiful and dreams of one day seeing real snow.
In his dream, a snowy African landscape comes alive ...
The silence beneath the bark, Joan Lurie, 2010, 11min. France , without words
In a giant forest covered with a large white coat, funny little creatures discover snow...
Ices Makes fire, Paul Kos, 5 ', USA, without dialogues
A small experimental film on the ice and fire
A lost gift, Christmas Komaneko, Tsuneo Goda, Japan, 2010, 20 ', without words
Komaneko receives nice gifts for Christmas. But never mind the gifts when to celebrate Christmas alone?
Workshop led by Elke van der Kelen: In this cold and festive period , use our hands and feet to create winter paintings.
ATTENTION: As of January 2014, the cine-club moves and will be organized in GC Ten Weyngaert.