Approche "archéotechnique" de l'art video d'avant les années 80
The conference by Michel Baudson will propose an "archeo-technical" approach to video art before the 80s, when the analog processing of temporal images and the limits of their definitions accentuated the differences between cinematographical and video production, specific to these pioneering years, which will be recalled through a selection of examples.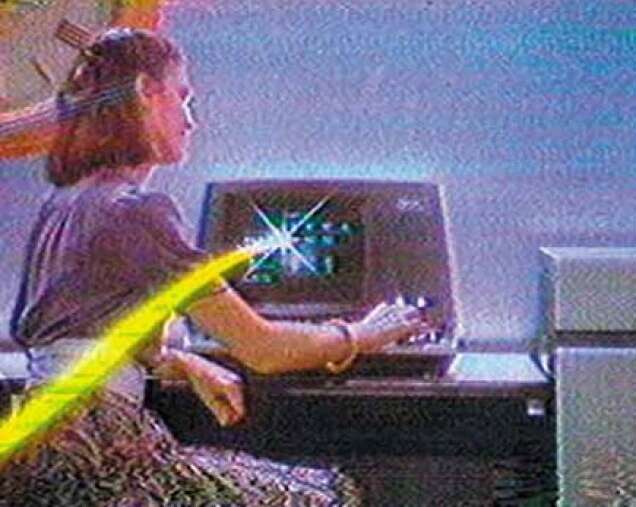 The video library of Jeunesse et Arts Plastiques was established by Michel Baudson following the exhibition "Artists' Videotapes" he curated in February 1975 at Palais des Beaux-Arts in Brussels and which he continued to expand until the mid-80's. As part of JAP's mission to raise awareness of contemporary art, this library was made available to JAP members for consultation at the Centre d'art contemporain (avenue des Nerviens). Since 2004, with the support from the Service des Arts Plastiques de la Communauté Française, part of the library was saved by the Centre for the Contemporary Image of Geneva. This library is composed of works by video art pioneers such as Nam June Paik, Gerry Schum (sequences from Beuys, Rückriem, Ruthenbeck, Kuehme, Sonnier, Serra, Walter Weiner, Brouwn, Van Elk, Fulton, Gilbert & George, Buren, Anselmo, Boetti, Calzolari, De Dominicis, Merz, Zorio), Peter Campus, Ernest Gusella, Thierry Kuntzel, Dara Birnbaum, Charlemagne Palestine, Bill Viola, Darcy Lange, but also by Belgian artists such as Jacques Charlier, Jacques Lennep, Jacques Lizène, Marie Andre... An incomplete list of video works is available on the website www.jap.be. Archives and historical documents, including the catalog of the exhibition, complete this collection.