CANCELLED - Round-table 'Memory and Narrative' with Pamela Nguyen Corey, Katarzyna Ruchel-Stockmans & Silvana Mandolessi
(EN)
Drawing on Thao Nguyen Phan's research on the postcolonial history of Vietnam, the round-table unfolds the multifaceted and layered bond between poetics and collective memory. The evening brings together three scholars who question the status of image-making in postcolonial or post-traumatic contexts through different fields and perspectives. Within an open and participative frame, the speakers invite us to rethink the role of images in historical discourse and to reflect upon the alternative scripts or counter-histories developed in contemporary art practices.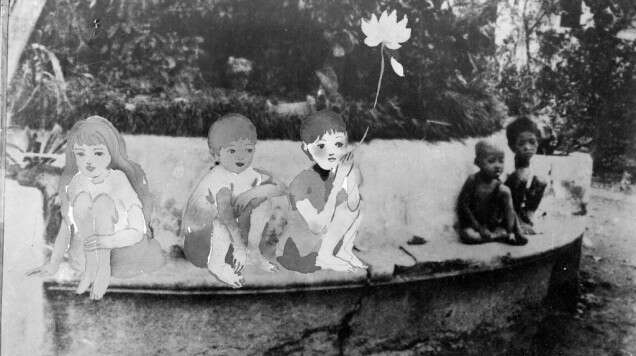 Katarzyna Ruchel-Stockmans teaches contemporary art, photography and new media at Vrije Universiteit Brussel (VUB) and at KASK School of Arts, Ghent. Her research interests include photography and art theory, media archaeology, documentary practices, postcolonial theories, East European cultures, history and representations. She is member of the Network for Research on Drones and Aesthetics. Her book Images Performing History appeared in 2015, published by Leuven University Press.
Pamela Nguyen Corey teaches and researches modern and contemporary art history at SOAS (University of London), with a focus on Southeast Asia within broader transnational Asian and global contexts. Her first book is titled The City in Time: Contemporary Art and Urban Form in Vietnam and Cambodia [forthcoming], and her writing is featured in numerous academic journals, exhibition catalogues, and platforms for artistic and cultural commentary. She contributed to the exhibition catalogue Monsoon Melody (2019) with an essay that explores the narrative strategies deployed in Thao Nguyen Phan's films.
Silvana Mandolessi is Professor of Cultural Studies at KU Leuven. She has written and edited numerous books and articles about Hispanic literature, national identity and memory. She is currently the main investigator of a project on the role of digital media in the shaping of transnational memories on disappearance, supported by the European Research Council. Her work mainly addressed the visual strategies developed through technological means to create mnemonic repertoires that expand at a global level.
25.03.20, 18:30 – 21:00
Free entry
Auditorium
Discussion in English