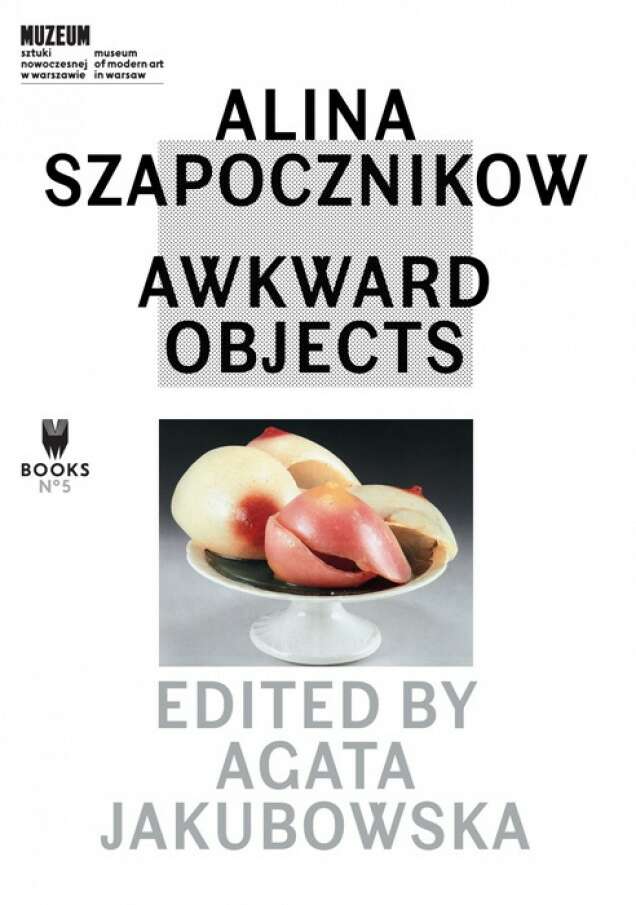 "Alina Szapocznikow. Awkward Objects" is a collection of materials from the international conference "Alina Szapocznikow. Works. Documents. Interpretations." organised at the Museum of Modern Art in Warsaw by the Museum team and Agata Jakubowska, PhD(May 15-16, 2009). By gathering world-renowned art historians, curators, critics and collectors, both the conference and the publication seek to fully represent and animate the new trends in research concerning works by Alina Szapocznikow.
Termed "post-surrealist" or "proto-feminist", compared to Eva Hesse and Louise Bourgeois, Szapocznikow and her work today constitute one of the most interesting challenges for researchers dealing with 20th century art. "Alina Szapocznikow. Awkward Objects" is, by contributions by renowned art historians, critics and artists, a combination of multi-faceted insights into the artist's diverse oeuvre that aim to place her in the context of the international world of art.
Authors: Griselda Pollock, Sarah Wilson, Agata Jakubowska, Ernst van Alphen, Tomá Pospiszyl, Marta Dziewanska, Anke Kempkes, Paweł Leszkowicz, Jola Gola, Anda Rottenberg and Manuela Ammer.
Griselda Pollock is Professor of Social and Critical Histories of Art and Director of CentreCATH (Cultural Analysis, Theory & History) at the University of Leeds, England. Known for her critical interventions in feminist, social, and postcolonial studies in art history, her work ranges from nineteenth and twentieth century fields to that of contemporary art and cinema. Her current interests lie in the work of Aby Warburg's theory of the image and time, trauma and aesthetic inscriptions, and feminist interventions in psychoanalytical aesthetics. Her major femininst interventions are Old Mistresses: Women, Art and Ideology (1981), coauthored with Roszika Parker, Vision and Difference (1988), Differencing the Canon (1998), and Encounters in the Virtual Feminist Museum: Time, Space and the Archive (2007). She is editor of Encountering Eva Hesse (with Vanessa Corby, 2006), Museums after Modernism: Strategies of Engagement (with Joyce Zemans, 2007), Psychoanalysis and the Image (2006), and a series titled New Encounters: Arts, Concepts, Cultures in which she edited Conceptual Odysseys: Passages to Cultural Analysis (2007), The Sacred and the Feminine: Imagination and Sexual Difference (2007) and Blubeard's Legacy: Death and Secrets from Bartok to Hitchcock (with Victoria Anderson, 2008) and Digital and Other Virtualities (with Anthony Bryant, 2010). Forthcoming are Theater of Memory: The Musical Visuality of Charlotte Salomon Before Auschwitz' (Yale University Press) and Afteraffect and Afterimage: Trauma and Aesthetic Inscription in the Virtual Feminist Museum (Manchester University Press). With Catherine de Zegher she edited a monograph on Bracha Ettinger: Art as Compassion (2011) and is the curator of "Resonance, Overlay and Interweaving: Bracha Ettinger in the Freudian Spaces of Memory and Migration" for the Freud Museum in London in 2009. She is also a videomaker and a painter and has directed the research program Concentrationary Memories: The Politics of Representation 2007-2011.