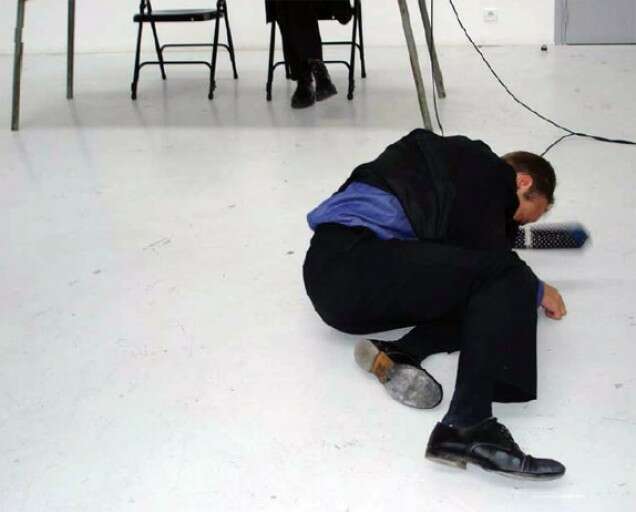 On the November 19th, 1971, Chris Burden stood up in a gallery in Santa Ana in California. Stood up in front of a gun, a movie camera and a photographic camera.. There is a shot. The bullet goes through his arm. () Arghh. Radical performance the suicide gesture.
(Excerpt from A History of Performance in 20 Minutes)


Guillaume Désanges is a curator and art critic he works with magazines such as Exit Express, Exit Book in Madrid and Trouble Magazine but he's also the co-founder of Work Method, a Paris-based agency for artistic projects, and he's a performance artist. Désanges worked with the Swiss artist Thomas Hirschorn on the 24th Foucault Project. He also developed several performed projects like A history of performance in 20 minutes that was exhibited in leading contemporary art museums, such as the Centre Pompidou in Paris and De Appel Institute in Amsterdam.