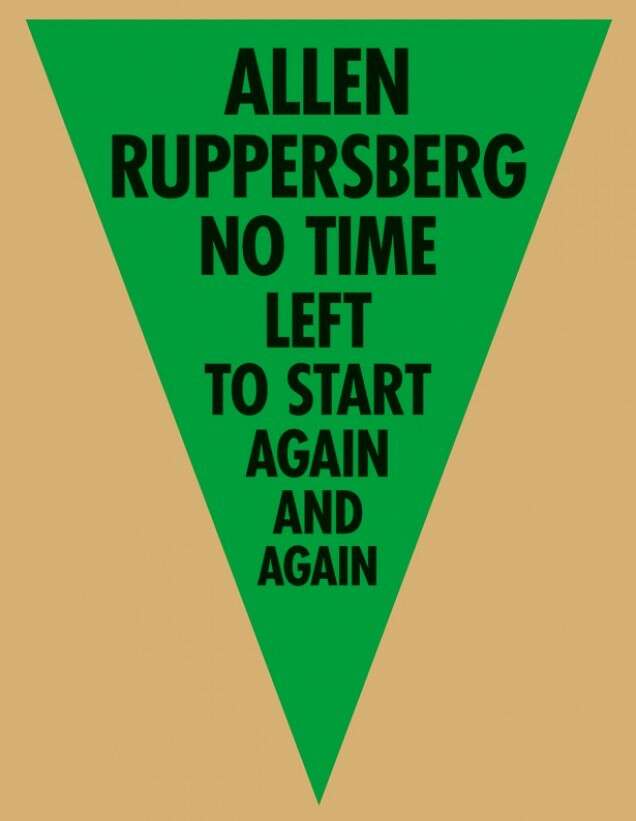 Allen Ruppersberg
Collector's Paradise
€ 3800
2014 80 pages with 300 illustrations
Book design: Jason Burch
Dust jacket design: Olivier Vandervliet
Texts (English): Allen Ruppersberg, Devrim Bayar, Matthew S Witkovsky
Editor: Christine Burgin
ENG
ISBN ISBN 978-0-9778696-5-7
Publication to accompany the exhibition:
Allen Ruppersberg: No Time Left to Start Again/The B and D of R 'n' R
The Art Institute of Chicago, September 21, 2012 - January 6, 2013
Wiels, Brussels, May 16-August 17, 2014

Collector's Paradise is Allen Ruppersberg's unique narrative of the history of rock and roll and a rich reflection on the history of popular American music. The product of years of combing flea markets and yard sales in search of both the visual and recorded history of rock and roll, this book traces R 'n' R back to the Minstrel days and American popular song post Civil War and includes a chronological list of 1,500 key recordings and over 300 color illustrations of material all from Ruppersberg's collection. Included in each book is one loose image, a reproduction of one of the "pages" that Ruppersberg created from the material in his collection. There are a total of nine created for this project with each book containing one of these nine images.

In his introductory essay, Allen Ruppersberg talks about his own musical history and the urgency he feels in creating this narrative of a common musical history before it is lost.
A special dust jacket in a limited edition of 300 also includes essays by curators Devrim Bayar and Matthew S Witkovsky.
Exhibition