On the occasion of the exhibition by Marcel Broodthaers, WIELS and JAP are organising a reading evening dedicated to Broodthaers' work Pense-Bête.
In collaboration with JAP, Jeunesse et Arts Plastiques
WIELS Auditorium
€ 5 / Free access for JAP Members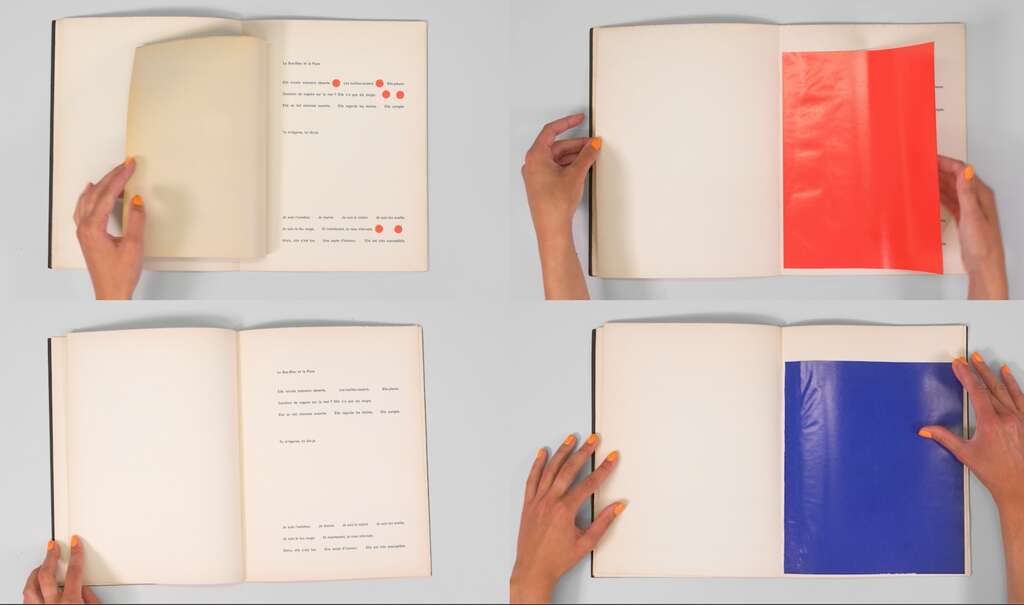 Written in 1962-63 and printed in 100 copies in December 1963 - January 1964, Broodthaers published his fourth book of poetry entitled Pense-Bête. It contains a succession of poems which refer in one way or another to the animal kingdom.
One year late, in 1964, Broodthaers sealed a number of his unsold copies in plaster, making them illegible. This seminal work, which he also called Pense-Bête, marked the beginning of his practice as a visual artist.
In other copies of the work, the artist obscures certain poems with various cut-outs of elementary geometric shapes in glossy, coloured paper, recalling the principles of neoplasticism. Sometimes he obscured part of the text with paper, other times the paper can be lifted to read what is underneath.
In 2009, JAP decided to collect different copies of Pense-Bête for a member evening dedicated to artists' books, during which you could discover their diversity through the pages.
On the occasion of the exhibition in WIELS devoted to the 'Industrial poems', in which Broodthaers perpetuates his poetic writing, a reactivation of this collective reading event is organized by JAP and WIELS.
During this event, a film showing the presentation of four copies, made on the occasion of this evening, will be screened which will allow another type of simultaneous reading.