On the occasion of the publication of Über Peter Friedl (in German), WIELS is organizing, in collaboration with ERG, a book presentation with interventions by Corinne Diserens, Hilde Van Gelder and Dirk Snauwaert. The authors situate the work of artist Peter Friedl in the art and media history, literature, political theory, philosophy and curatorial practice.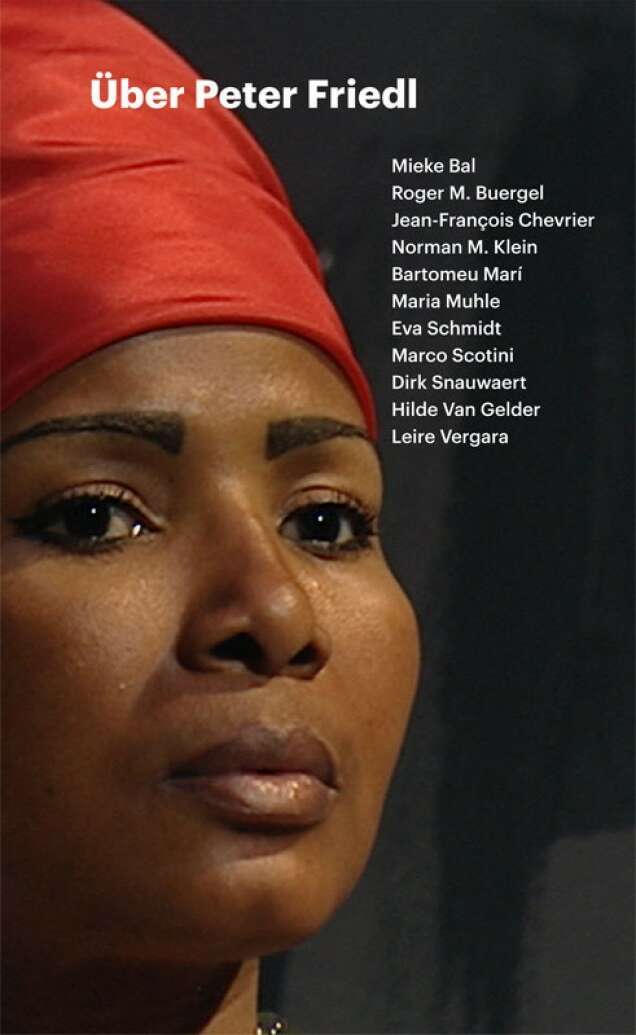 Corinne Diserens, Director of ERG, is an art historian and independent curator. From 2003 to 2008 she directed the Museum of Fine Arts in Nantes and the opening of the new Museion, Museo d'arte moderna e contemporanea in Bolzano (Italy). She is the author of dozens of articles, thematic catalogs and books. She has conducted numerous workshops, conferences and seminars in art schools and universities. She is president of the jury at the Akademie Schloss Solitude (Stuttgart, Germany) and leads the erg (Brussels).
Dirk Snauwaert is artistic director of WIELS Contemporary Art centre since 2004;. Before joining WIELS, Dirk Snauwaert was Co-Director of the Institut d'Art Contemporain Villeurbanne/Rhône-Alps, in France, where he was in charge of the exhibition programme and of the development of the FRAC Rhône-Alpes collection. He was Director of the Munich Kunstverein from 1996 to 2001, and, from 1989 to 1995, he was in charge of the contemporary art programme of the Société des Expositions of the Centre for Fine Arts, Brussels. He has organised and coordinated numerous exhibitions,
Hilde Van Gelder co-directs (with Alexander Streitberger) the Lieven Gevaert Research Center for Photography at the Katholieke Universiteit in Leuven, Belgium where she is a Professor of Modern and Contemporary Art History. Her photographic research is focused on photography's contribution to the confusion of the artistic genres in postwar art and on the medium's critical function in contemporary art, especially in Belgian art.
30.03.2013, 20:00
WIELS
Avenue Van Volxemlaan 354,
1190 Bruxelles-Brussel
Info & Reservation: welcome@wiels.org