Mounira Al Solh – Lackadaisical Sunset to Sunset
(EN)
Performance
45 min.
@ WIELS
€10/€7
THU 01.10 18:30 - 19:30 & 20:00 - 21:00
FRI 02.10 18:30 - 19:30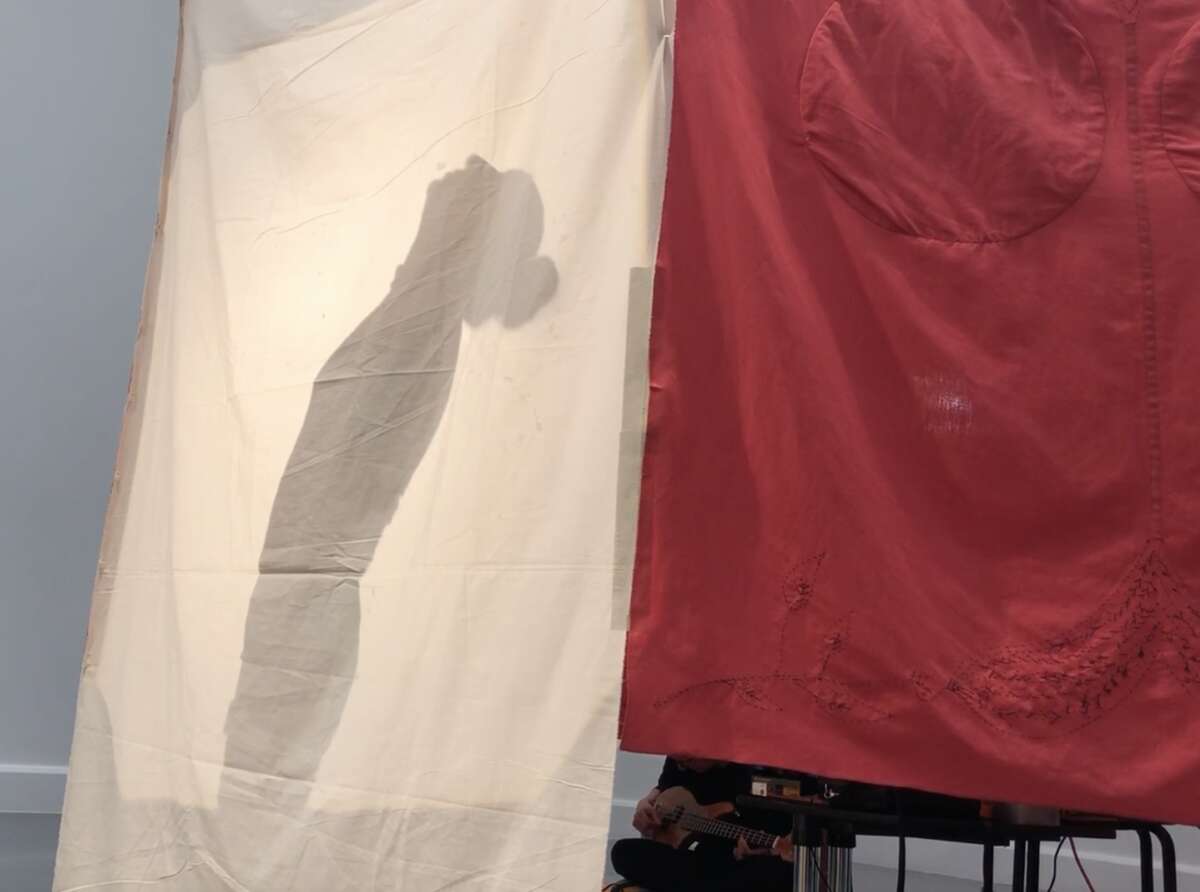 Accompanied by Lebanese musician Jana Jaleh, Al Solh creates a poignant performance narrating 'her-stories' inspired by Sri Lankan, Japanese and Arab women writers. She uses her tent as a lit oratory to narrate from it, speaking to her bodily clock, cleaning rituals, ideas and stories of time, of movement, of women, and of grandmothers' liberation narratives. They stand in relation to the names of the hours in Arabic, compiled in a lexicon by Abu Mansour Al Thaalibi, a writer known for collecting epigrams in Arabic.