Would you like to discover WIELS and its exhibitions with your family, with a group of children, young people or students? WIELS offers many formulas to enable everyone to discover this unique place and its programme, including guided tours, workshops, artistic days. Some of the many possibilities to approach contemporary art, develop your curiosity or tackle new ideas and practices.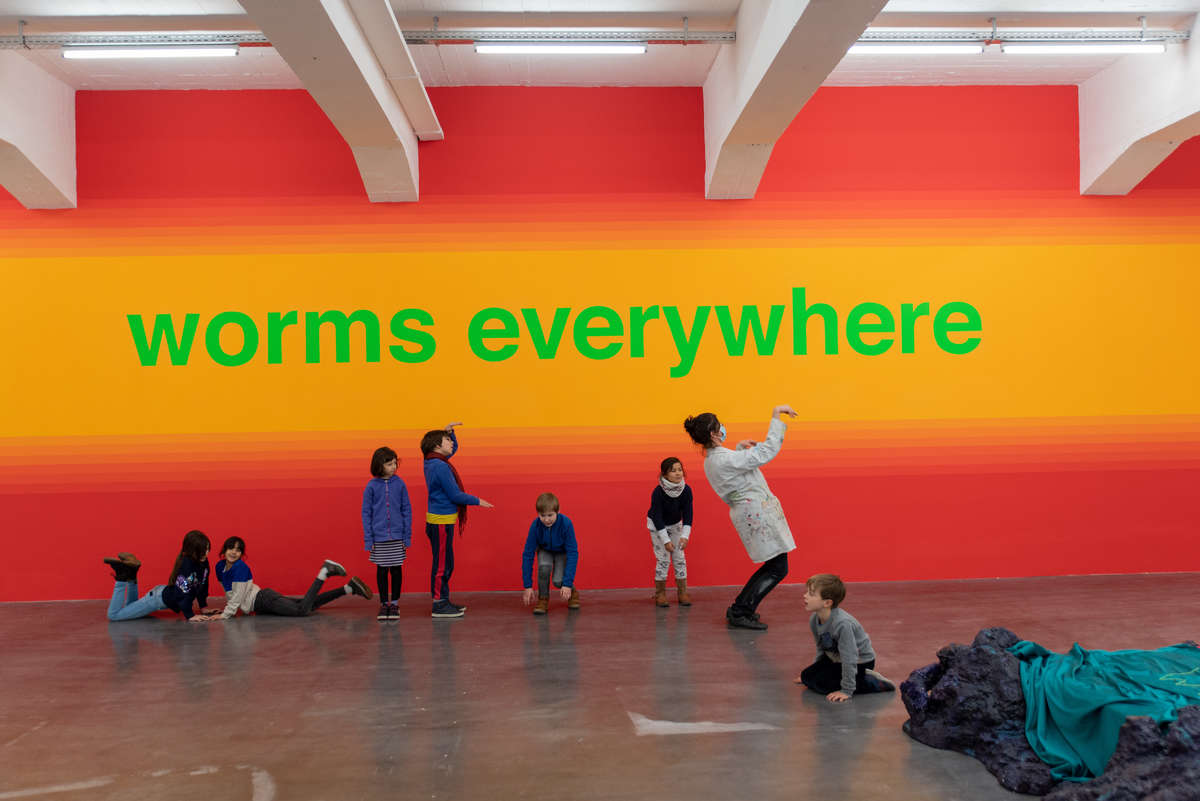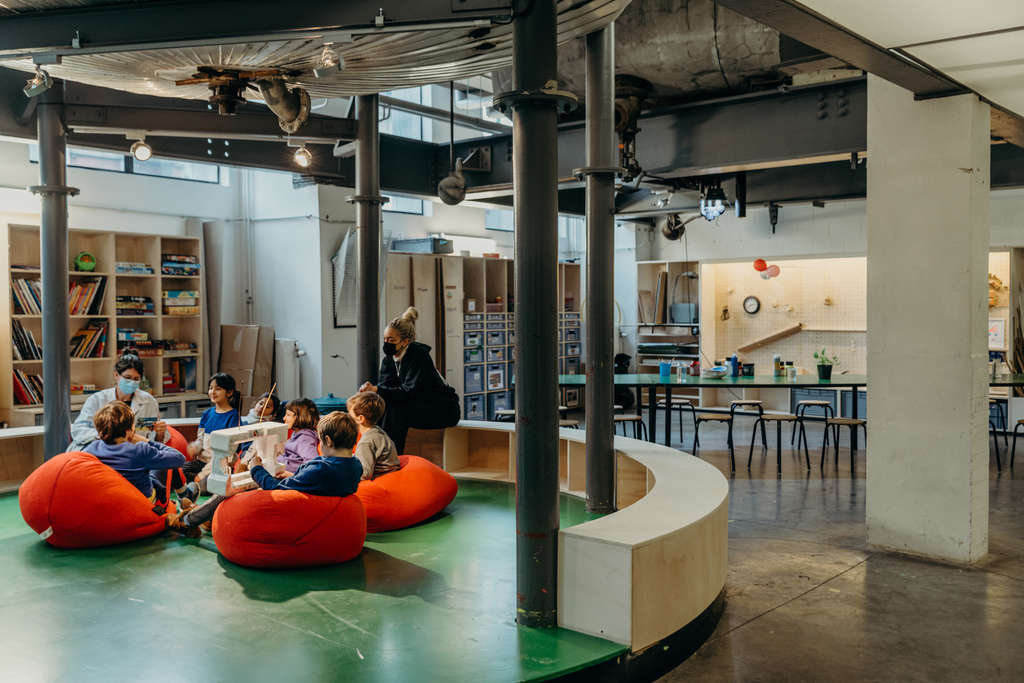 © Alexandra Bertels
Wednesday Workshops for WIELS KETS

Every Wednesday, artistic workshops inspired and fuelled by the exhibitions are organized in the KETS space at WIELS. The WIELS KETS meet each Wednesday throughout the school year to explore artists and techniques, the world and themselves. 3 places remain open to accommodate children on an ad hoc basis.
€ 10 per workshop / € 175 per semester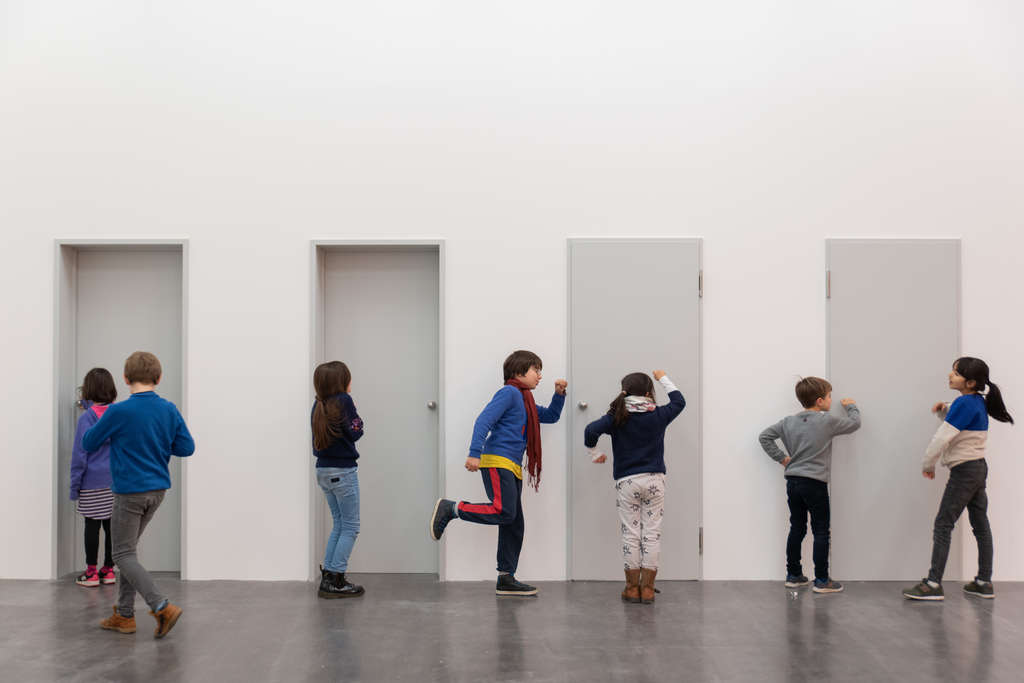 Photo: Alexandra Bertels
Holiday Workshops

WIELS organizes bilingual holiday workshops for children between 6 and 12 years old. Artists and children work creatively together during an artistic week within the art centre.

Please consult the French and Dutch page of the website to see the offer.

Prices: see per Holiday workshop
From 09:00 until 16:00 with day care between 08:30-09:00 and 16:00-17:00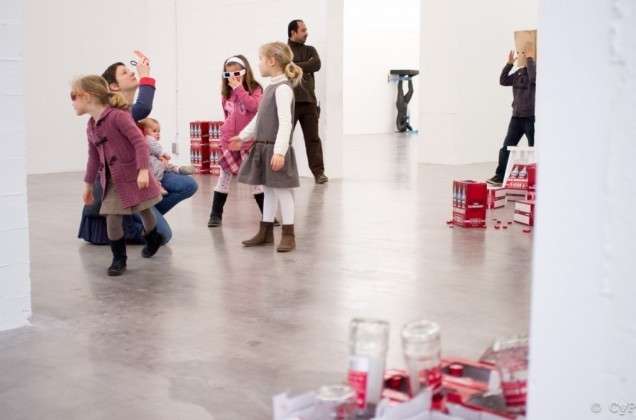 Family Funday
Do you want to discover, understand and talk about the hidden corners and meanings in the exhibition?
Learn with the guides and your family to look at artworks, to think and experience the themes throughout the exhibition by interacting with each other and the work.

Every first Sunday of the month at 14:00 (NL & FR)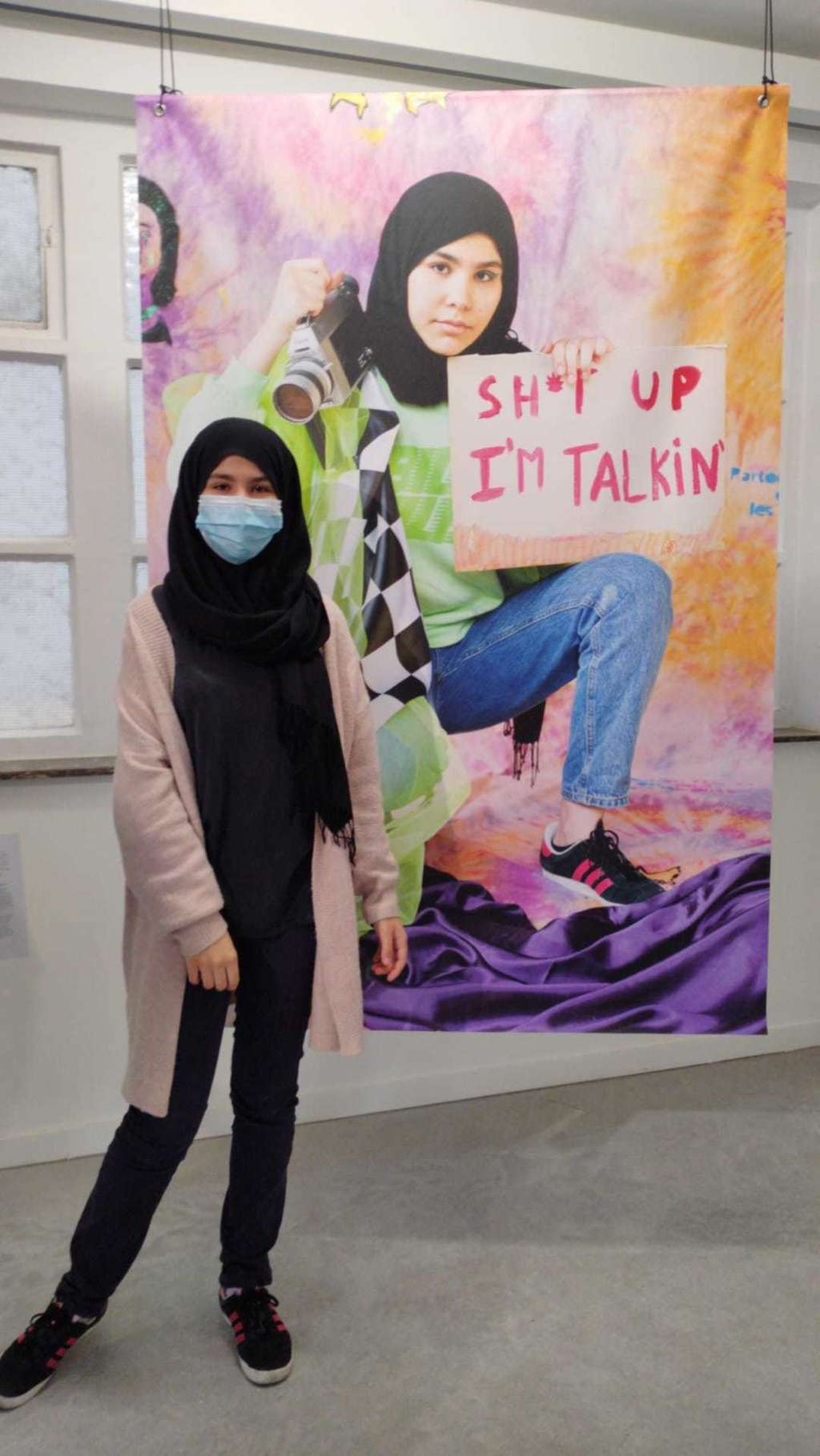 Next Generation Please!
In collaboration with Bozar, WIELS opens its doors to young people who actively question their educational institution and by extension the society they are living in, offering them a space where they can address the questions of youth representation and the appropriation of its image in contemporary society. They will conclude their work with films and a workshop. Are you between 15 and 25 years old and are you concerned with these issues?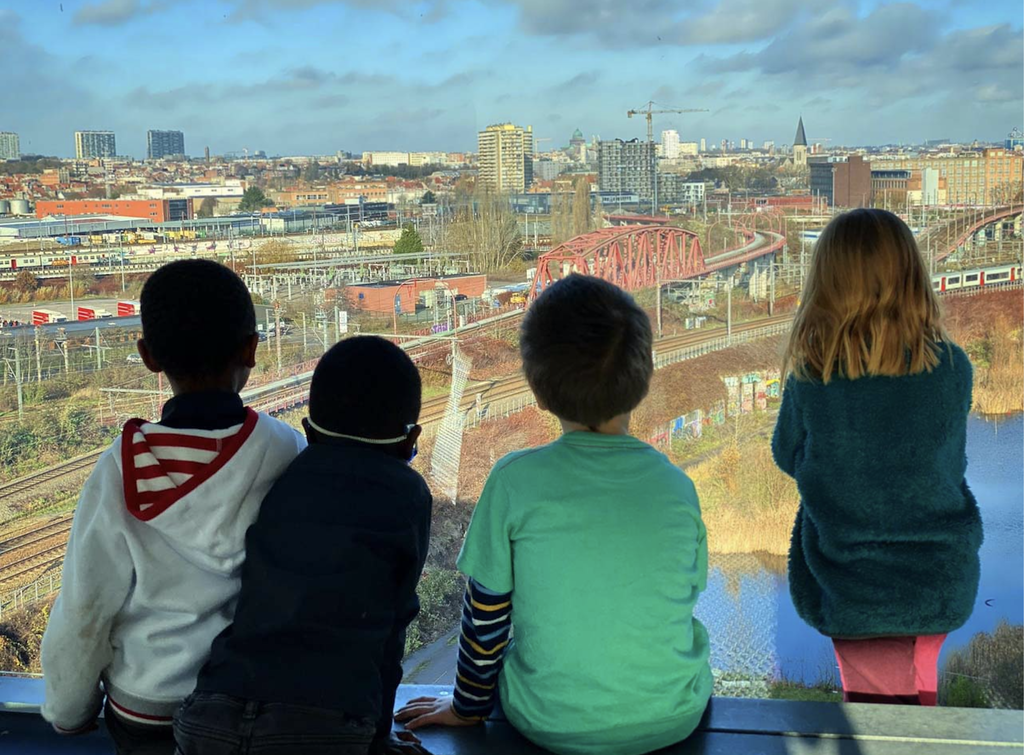 Discover WIELS with a class or group
Appreciating contemporary art can be easier with the help of a skilled guide who understands the various facets of an artist's work. Are you a teacher or a group monitor? If so, contact our mediation team: they will accommodate any group request and will spark everyone's interest in the course of a dynamic guided tour. The visit can be complemented by an on-demand workshop.
Guided visits only upon reservation.
Ergon Capital Partners
Loterie Nationale Loterij
M. et Mme Jacques Berghmans
Dhr. Xavier Hufkens
Dhr. en Mevr. Christophe en Patricia Tanghe - Van Thillo
Mme Sylvie Winckler