Would you like to discover WIELS and its exhibitions with your family, with a group of children, young people or students? WIELS offers many formulas to enable everyone to discover this unique place and its programme, including guided tours, workshops, artistic days. Some of the many possibilities to approach contemporary art, develop your curiosity or tackle new ideas and practices.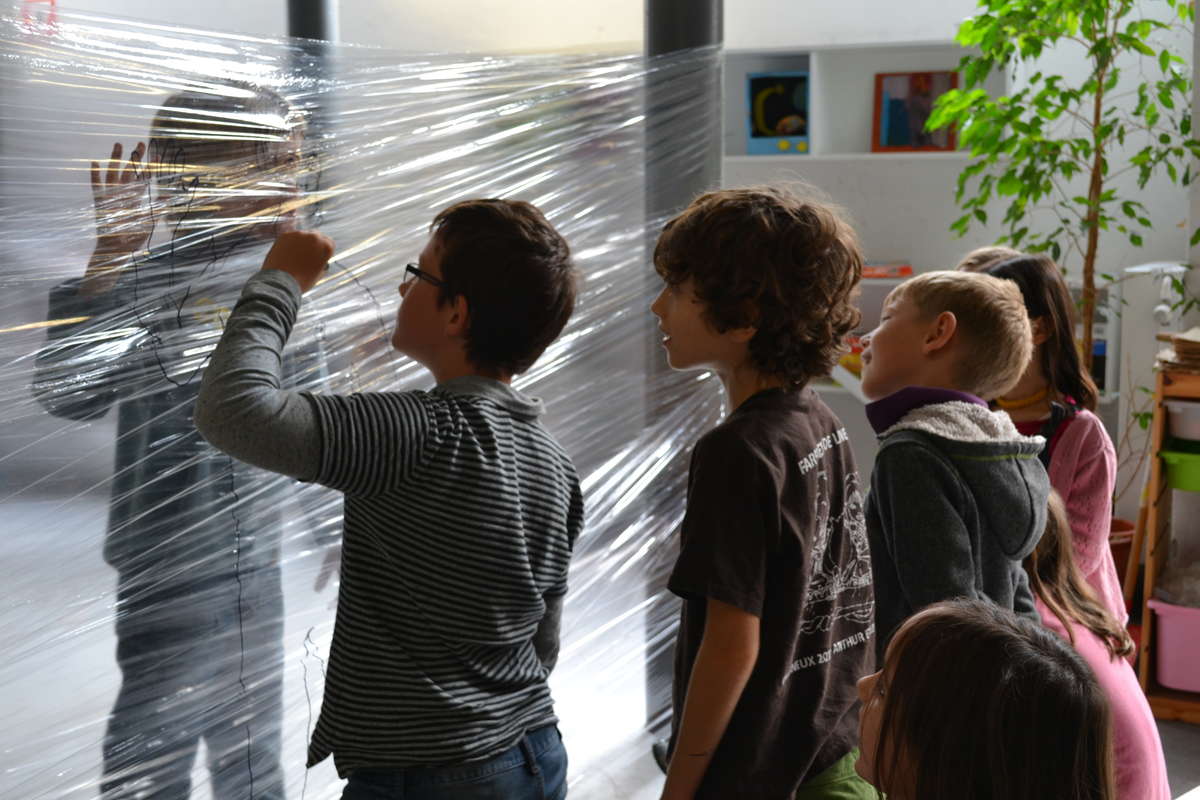 Guided tours for schools and organisations

Appreciating contemporary art can be easier with the help of a skilled guide who understands the various facets of an artist's work. Are you a teacher or a group monitor? If so, contact our mediation team: they will accommodate any group request and will spark everyone's interest in the course of a dynamic guided tour. The visit can be complemented by an on-demand workshop.
Guided visits only upon reservation and during the opening hours.
Public: Schoolgroups, organisations, ...
Practical: Parking for cars and schoolbusses possible behind the building and picnic is authorized
Or come with public transport, trams 82 and 97 or bus 49 and 50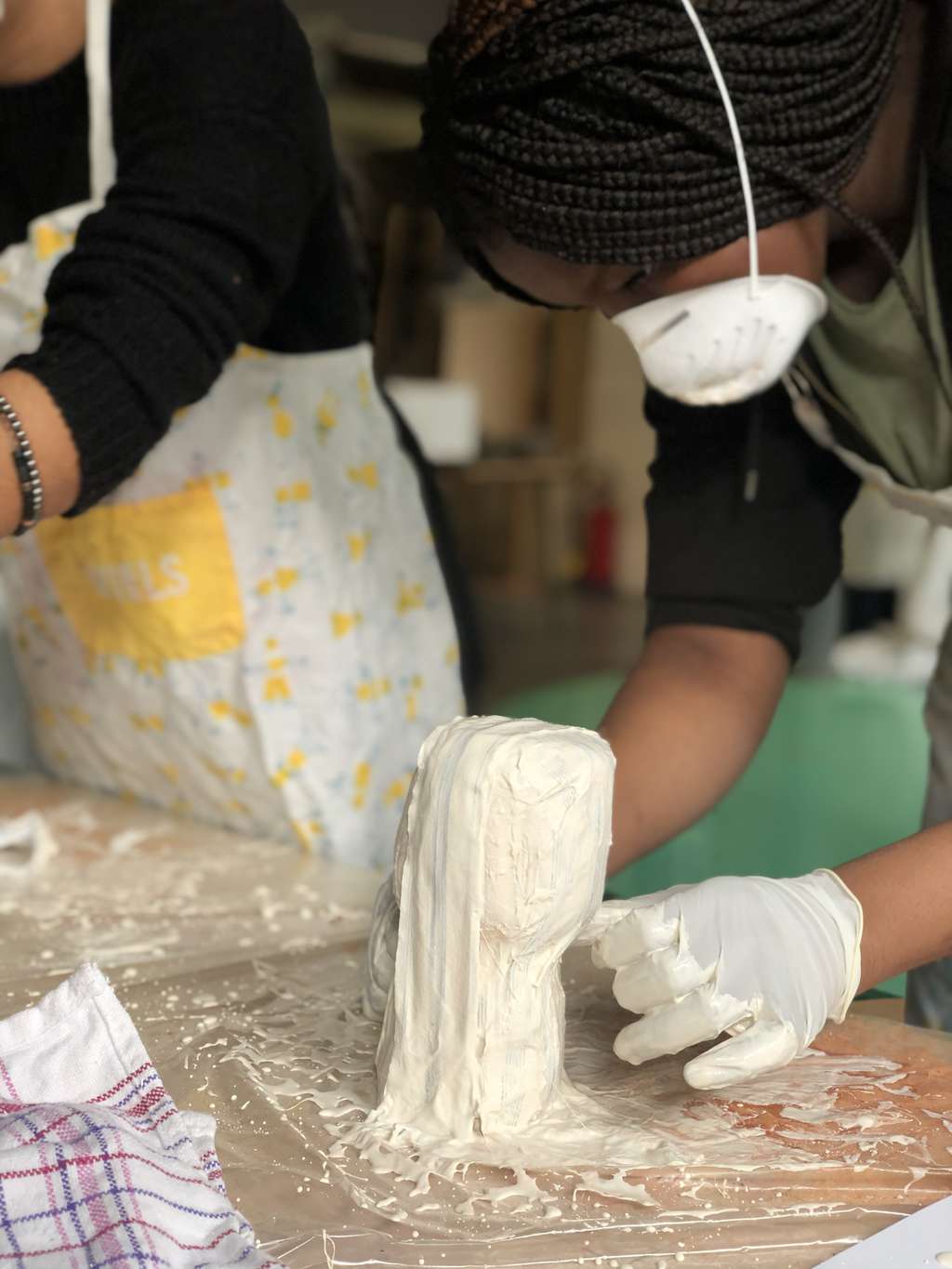 WIELS
Wednesday workshops for WIELS Kets aged 7 to 12
Every Wednesday (except during school holidays), WIELS organises an experimental laboratory under the tanks of the brewing room. Budding artists will have the opportunity to do research: testing the resistance of materials, printing with light, doing scientific, socio-artistic experiments, find new uses for tools ... The techniques used are varied, ranging from photography, to painting, to video and to performance. Expect to test, try, seek, improvise, make mistakes… and start over!
Using their creativity, the WIELS Kets are also invited to guide other children and adults through exhibitions at events.
Seeing differently, doing differently, becoming the creators of the world of tomorrow and sharing your experience with joy: quite a program!
Katherine Longly (FR), Naomi Laermans (NL) and Laure Goemans (FR / NL) cheerfully embark on this multilingual artistic adventure, led by twelve children invited to appropriate WIELS from the basement to the panorama!
Every Wednesday from 14:00 to 17:00 + Place à l'enfance (October 17, 2020) and Kunstendag voor kinderen (November 15, 2020)

Info: +32 (0) 2 340 00 52
Price: 250 euro / year
10 euro / single session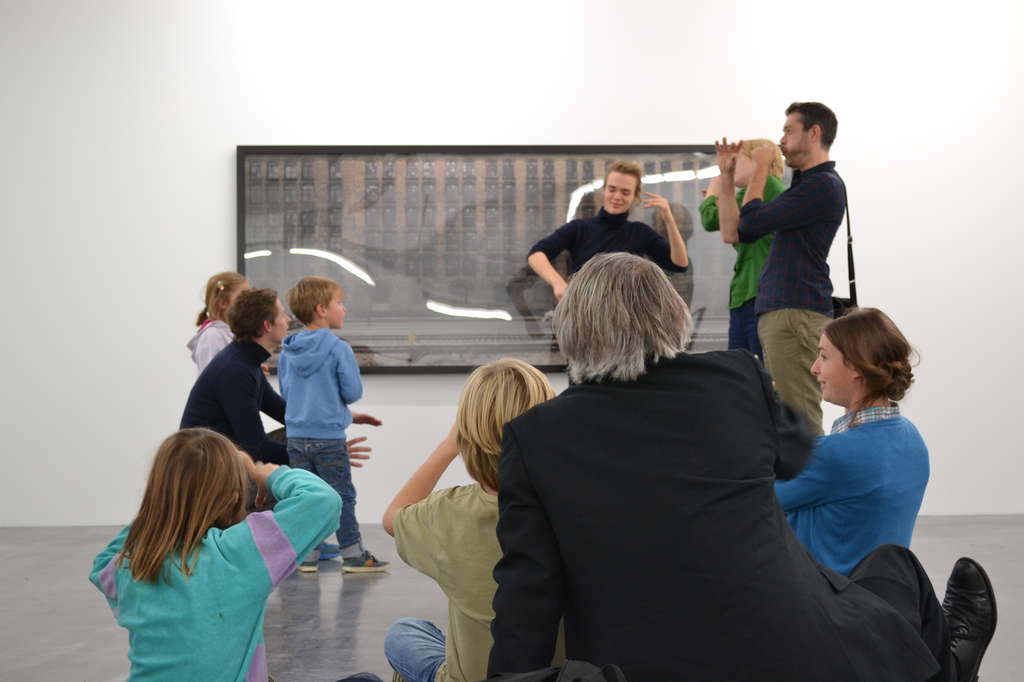 Family Fundays, a tour with your family every first Sunday of the month
During the monthly Family Funday, a guide accompany children and their family in one of the exhibitions. Do you want to discover, understand and talk about the hidden corners and meanings of the exhibition? Learn together with the guides to look at the artworks, talk and think about them and experience the themes throughout the exhibition by interacting with each other and the works. The Family Fundays allows the whole family to enjoy an exceptional and interactive tour!

Every first Sunday of the month at 14:00 and at 15:30, on reservation
Public: For families with children from 5 years old
Free for kids, included in the entrance ticket for adults
Please note that the number of places is limited to 20 participants.

WIELS organises Holiday Workshops for kids between 6 and 12 years old. Artists and kids are cocreating during a week. Follow-us on our social media and on WIELS Kids community to be informed.